Download your free eBook
When it comes to bathroom remodeling, it's important to know what you want, and what to expect. Knowledge truly is power, and in remodeling, knowledge saves you time and money.
Our experts put together a Bathroom Remodeling Planning Guide to help you understand what to factor into your budget. Although each bathroom project is unique, the information in this guide will help you understand the complexity of this kind of renovation to help you create a beautiful, luxurious location to relax, unwind, and get ready to attack each day.
Fill out the form below to learn more about bathroom remodeling projects.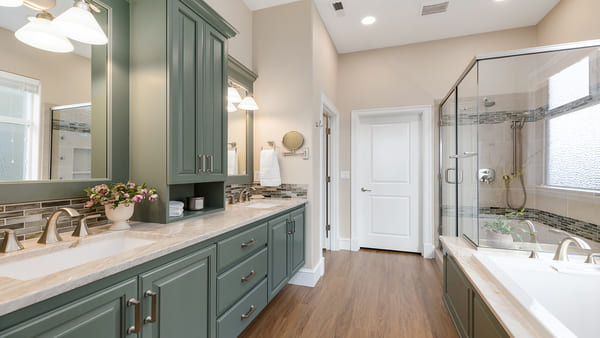 We're here to listen.
Corvallis Custom Kitchen & Bath
602 NW 4th Street Corvallis, OR 97330.
Working with Ryan, Tinsa, and their staff and subcontractors was a pleasure. Their main goal is having satisfied and happy clients, and we highly recommend them.
Jim Spradling