ADDITIONS ADD VALUE AND COMFORT TO YOUR Corvallis, Oregon HOME:
"Homeowners in this area love where they live… but sometimes they outgrow their otherwise perfect home. Additions are a perfect solution."
Ryan Schweitzer - Owner & General Contractor, Corvallis Custom Kitchens & Baths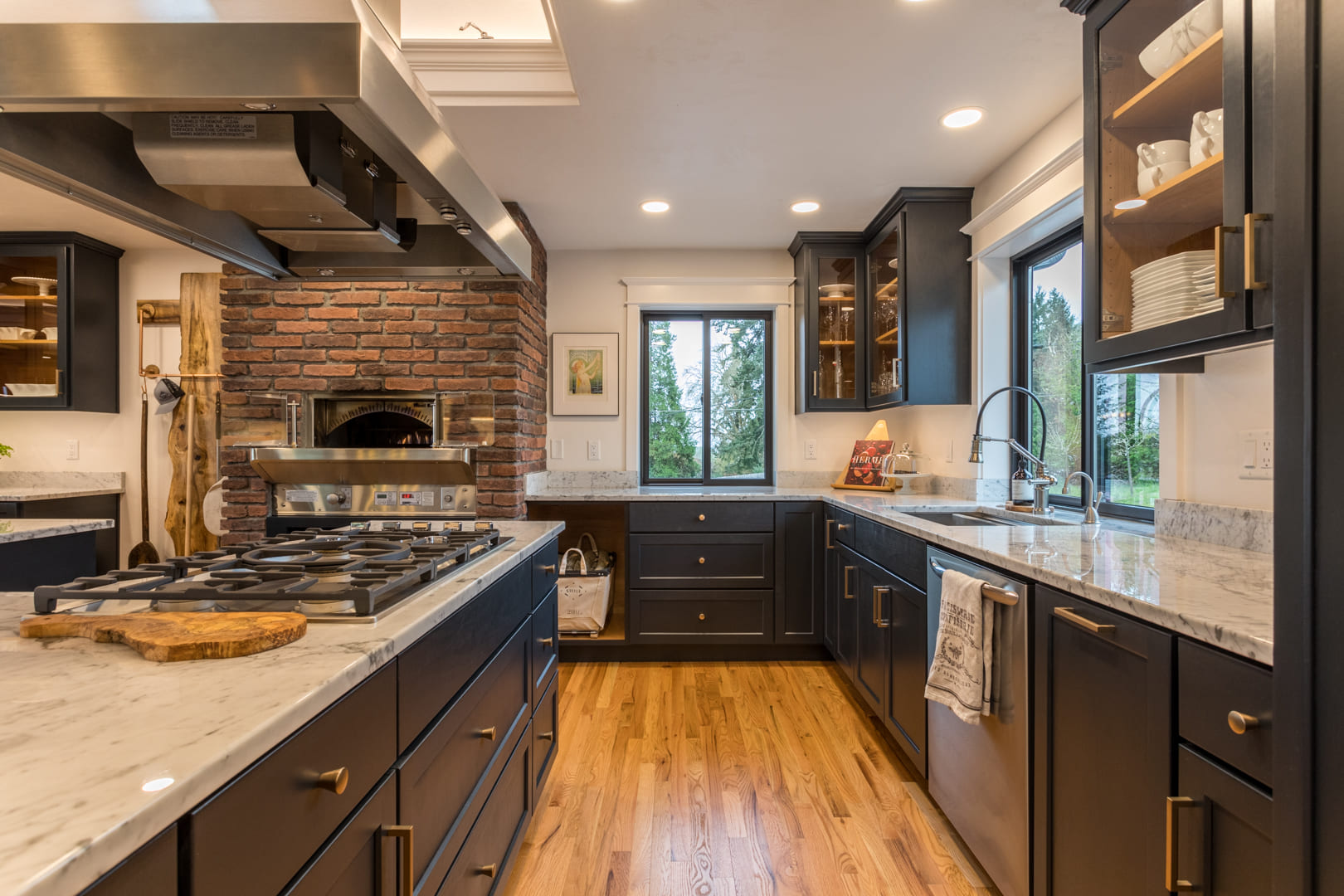 You've found the perfect home in the perfect location, you move in and a decade later, the location is still perfect, but life happens. Additions are the perfect solution to keep up with your changing lifestyle. No matter if you start a family and need more space, or need a mother-in-law apartment to take care of an aging parent, an addition has got you covered.
Other than building a brand new, custom home, an addition is the ultimate way to get the space and layout you need to make your existing home fit your family's needs. Some clients know exactly what they want and need help making their ideas a reality. Other clients come to us because they don't know where to begin and need help to visualize what can be achieved with their existing space. In either case, contacting our skilled design and build team is the first step to making your addition dream a reality.
The biggest challenge most homeowners face when considering an addition is not knowing how to turn their vision into a reality, especially from the perspective of construction, permitting, and zoning. In reality, any reputable builder should be able to help you with those issues. Where most clients run into issues comes long before the first building permit is pulled. Here is how we help our clients navigate the process. One of the first things we help you to evaluate is your existing home layout. Can existing space be utilized better? Before a single architectural plan is drawn, we help you take an honest look at what is possible so we can offer the best solution for your goals. Oftentimes, we are able to provide a solution that reduces or eliminates the need for an addition.

The next thing we evaluate is zoning, setbacks, and restrictions. We make it our business to stay up to date on zoning and building regulations in Linn, Benton, and surrounding counties in order to provide you with the best recommendations and options. Want a real-world example of this? Often times a home addition will increase the total square footage of a home. Some building departments require a fire sprinkler system once your home exceeds a certain square footage. We make sure you are aware of such requirements so you can plan around the regulations and don't end up with surprise costs. No one likes that kind of surprise. We also make sure that the systems like electrical, central heating, and cooling are optimized or upgraded to service the new space. Finally, have you ever driven past a home and noticed an addition that just didn't seem right? We help you plan for that as well. Our service includes planning your addition so it beautifully enhances and ties in with your existing home.
"Home additions are one of my favorite opportunities to make a real difference in the lives of our clients. Most homeowners will do one, maybe two additions in their entire lifetime… it is not like replacing a smartphone every two years. This means we really get to go to bat for them in terms of helping them understand what is possible and then making that a reality from design and planning to construction. We take care of it all for them, and it takes such a burden off their shoulders. At the end of the day it is immensely satisfying to help someone design and build an addition to their home."
Ryan Schweitzer - Co-Owner, Corvallis Custom Kitchens and Baths
Our goal with any renovation is to help you make your existing home align with the needs of your family. Learn more about our process by clicking here.
"We had a vision and were sure when we started this project that we knew exactly what we wanted. By the time we were done, we got something much better than our original vision and I strongly believe this is because of the time Ryan & Tinsa took to ensure we got a quality home."
Elizabeth & Carl Sanders - Client
---
As Co-owners of Corvallis Custom Kitchens & Bath, Ryan and Tinsa have built an experienced design and build team who take pride in helping you to get the most from your home. They sweat the small stuff so you don't have to. CCKB makes your design and build project smoother and more pleasant than you could ever imagine. You'll love the results!
Our past Corvallis, Oregon home addition projects that we would like to showcase: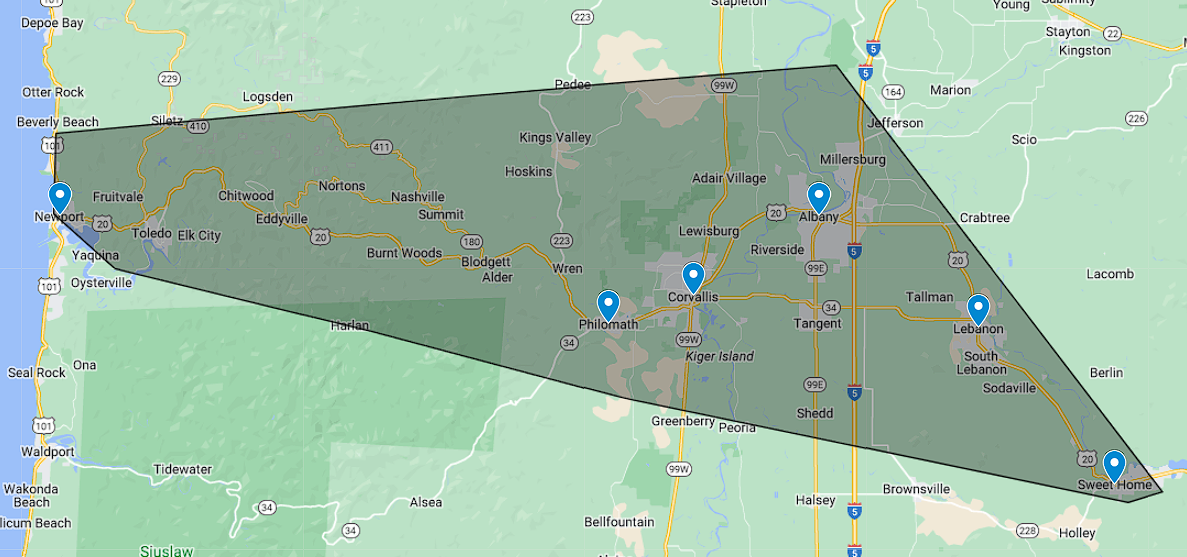 Areas We Service
Corvallis Custom Kitchens & Baths proudly remodels in the following areas of Oregon:
Lebanon
Sweet Home
Albany
Corvallis
Philomath
Newport
Don't see your city on our list? Reach out to us to see if we can remodel in your area.