CORVALLIS, OREGON CUSTOM HOMES: LET US HELP YOU BRING YOUR VISION TO LIFE
"A custom home represents the ultimate in choice, selection, and flexibility for our clients. When presented with so many choices, even the necessary planning and decision-making can feel daunting. It doesn't have to be that way. I think our clients appreciate the fact that we lead them through the entire process."
Ryan Schweitzer - Owner & General Contractor, Corvallis Custom Kitchens & Baths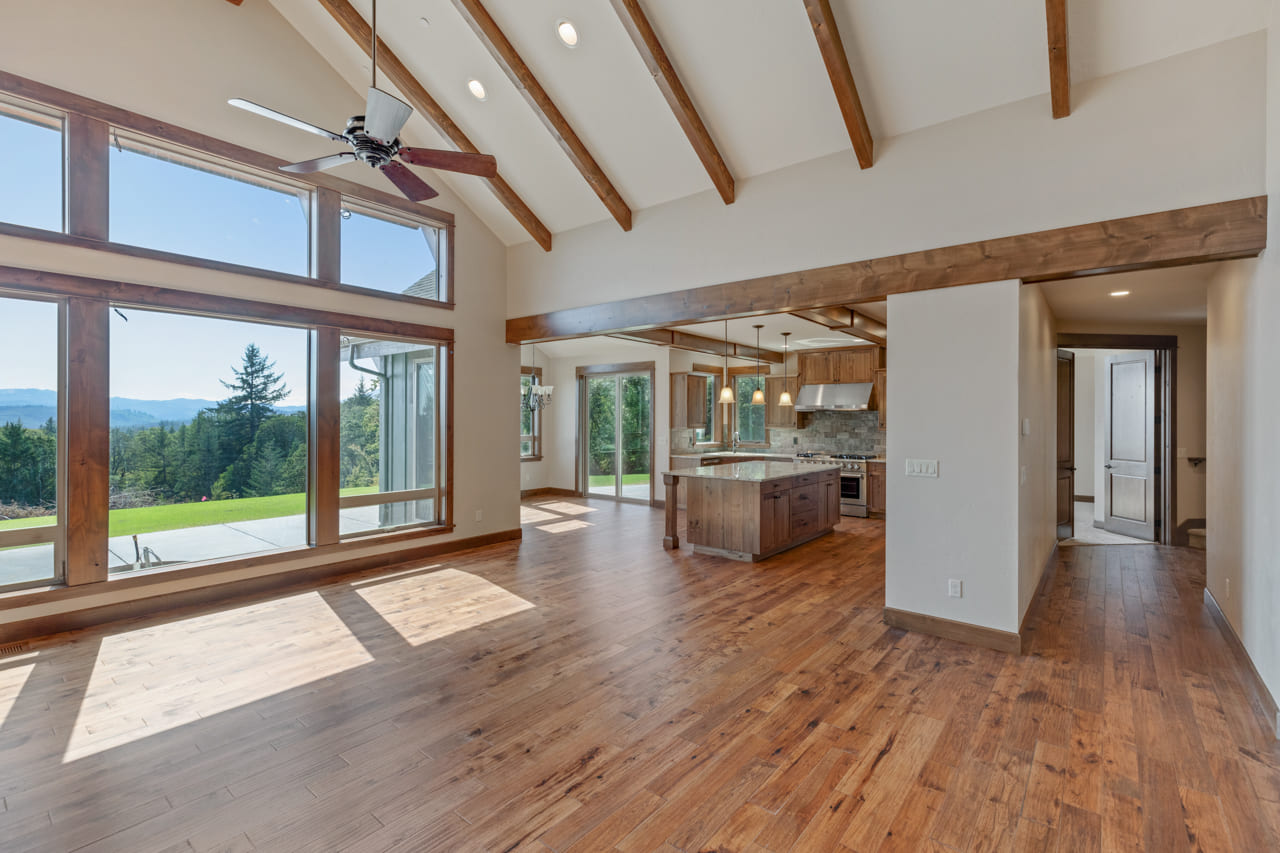 In an area like Corvallis, it can be difficult to find an existing house that meets the needs of your family. Areas in the heart of town are dominated by mid-century homes that may need substantial updating, or simply aren't laid out for a modern lifestyle. On the other hand, most new developments have been limited to the outskirts of town. With a new custom home, you no longer have to choose between location and quality or features. The challenge comes in the fact that even researching what it would take to build a new custom home can seem like a full-time job.
Designing and building a custom home requires complete dedication to our clients' vision for the home, as well as the planning and project management to ensure that vision becomes a reality. We work with you to determine schedule and budget and work hard to deliver a custom home with the quality and features your family deserves. Some clients know exactly what they want and need help making their ideas a reality. Other clients come to us because they don't know where to begin and need help to visualize what can be achieved. In either case, contacting our skilled design and build team is the first step to making your custom home dream a reality.
The biggest challenge most homeowners face when considering a new custom home is even knowing where to begin. Our clients have a vision of what they want, but turning that into a new home they can walk into is another story.
"Clients who come to us for custom homes always have an outstanding vision for what they want. Often times they have been thinking about it for years. One of the biggest challenges our clients faced before coming to us is trying to put together all the pieces required to make their vision a reality… and sometimes that prevents them from even getting started. Guiding clients through the process and seeing the joy on their faces when they move into their new custom home is incredibly rewarding."
Tinsa Schweitzer - Designer & Co-Owner, Corvallis Custom Kitchens and Baths.
Our goal with any new custom home project is to make sure you are guided through the process in its entirety. From start to finish. This ensures you get the quality you deserve, on schedule and on budget. Learn more about our process by clicking here.
---
As Co-owners of Corvallis Custom Kitchens & Bath, Ryan and Tinsa have built an experienced design and build team who take pride in helping you to get the most from your home. They sweat the small stuff so you don't have to. CCKB makes your design and build project smoother and more pleasant than you could ever imagine. You'll love the results!
Our past Corvallis, Oregon custom home projects that we would like to showcase: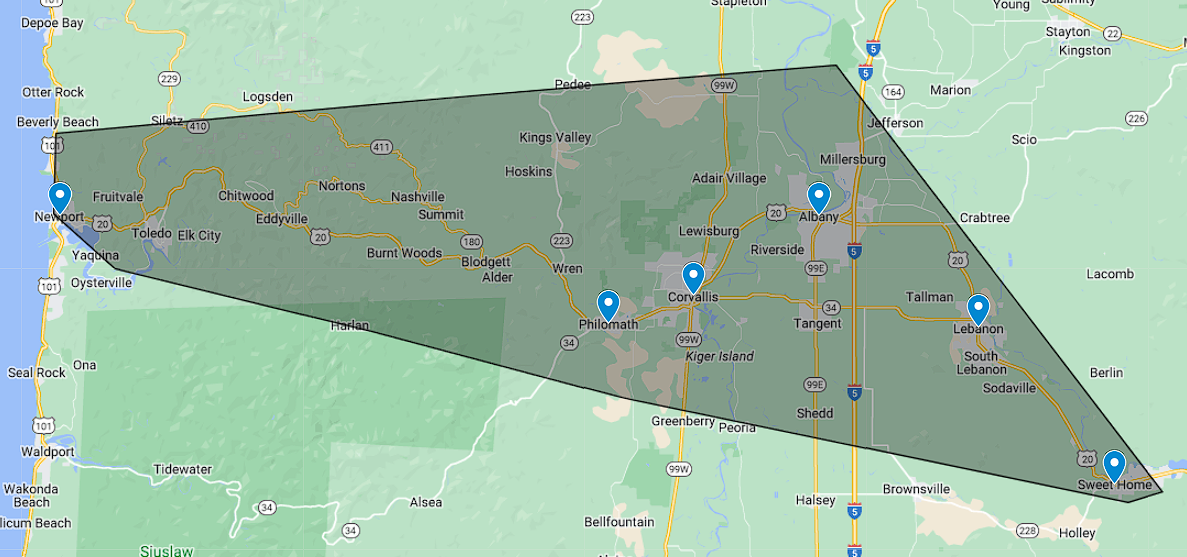 Areas We Service
Corvallis Custom Kitchens & Baths proudly remodels in the following areas of Oregon:
Lebanon
Sweet Home
Albany
Corvallis
Philomath
Newport
Don't see your city on our list? Reach out to us to see if we can remodel in your area.