YOUR DREAM CORVALLIS, OREGON KITCHEN COME TRUE:
"Improving the way a kitchen functions and adding special unique touches for our clients completely changes the way they feel about the time they spend in the kitchen."
Tinsa Schweitzer, Designer & Co-Owner, Corvallis Custom Kitchens & Baths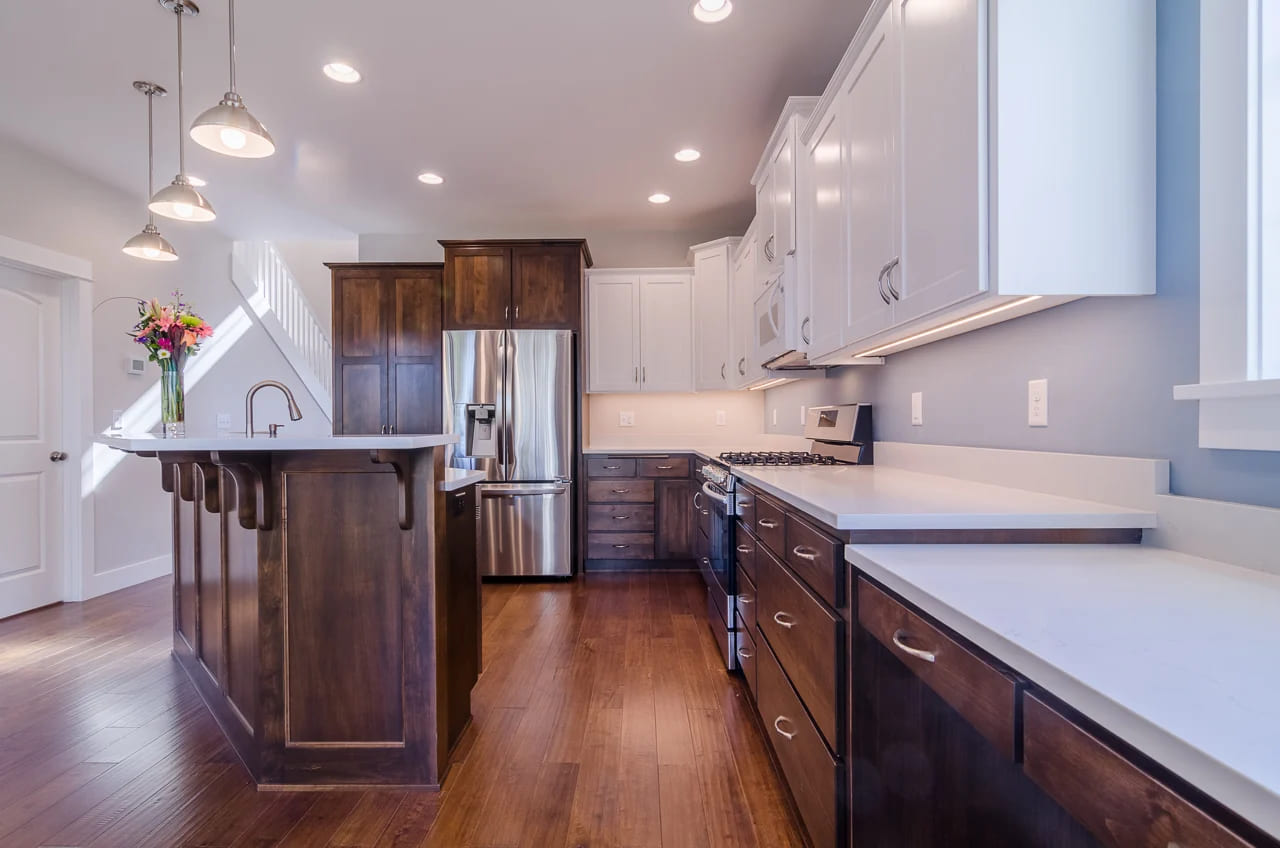 Many of our clients tell us their kitchen is where life happens. Kitchens are one of our favorite remodel projects because in a matter of a few months we can elevate how a client feels about not just their kitchen, but their overall satisfaction with their home. Added bonus, it will improve their home's market value, too! We help you achieve this with services ranging from a petite kitchen remodel to a completely new kitchen.
At Corvallis Custom Kitchens and Baths, we know you want to have a kitchen that is beautiful and functional. A space that enhances your home and works with your lifestyle. Some clients know exactly what they want and need help making their ideas a reality. Other clients come to us because they don't know where to begin and need help visualizing what can be achieved with their existing kitchen space. In either case, we know you value quality and you value trust.
The biggest challenge most homeowners face when considering a kitchen remodel is knowing where to start. How much will it cost? How long will it take? How do we find the right contractor? We help our clients cut through the myths and obstacles. This is especially important when it comes to kitchen remodels.
"Home renovation and remodeling shows have conditioned an entire generation of homeowners to expect nightmares and drama when dealing with remodels, especially kitchen remodels. It does not have to be that way."
Ryan Schweitzer - Owner & General Contractor, Corvallis Custom Kitchens & Baths
Our goal is to get you the kitchen you've dreamed of without the drama of missed deadlines, budget overages, or inferior quality and workmanship. Learn more about our process by clicking here.
Here is what a recent kitchen remodel client had to say:
"Ryan, Clint, Tinsa, Sam, Jennifer, the entire office team and all the subcontractors went above and beyond our expectations. The bid presentation and the use of CoConstruct just couldn't be any more professional. Clint has the details figured out and answers every question imaginable. That applies to everyone involved in our complete kitchen design and the other new features throughout our home. The project was right on schedule too! I highly recommend Corvallis Custom Kitchens and Baths. They do it right and you won't be disappointed."
Susan & Dean Stilwell - Client
---
As Co-owners of Corvallis Custom Kitchens & Bath, Ryan and Tinsa have built an experienced design and build team who take pride in helping you to get the most from your home. They sweat the small stuff so you don't have to. CCKB makes your design and build project smoother and more pleasant than you could ever imagine. You'll love the results!
Our past Corvallis, Oregon kitchen remodeling projects that we would like to showcase: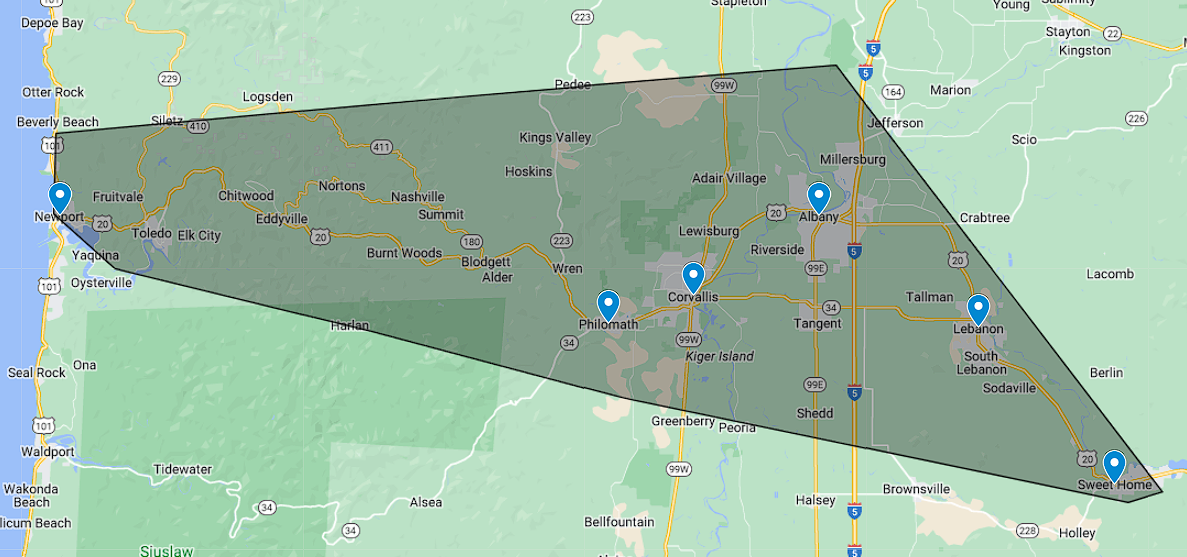 Areas We Service
Corvallis Custom Kitchens & Baths proudly remodels in the following areas of Oregon:
Lebanon
Sweet Home
Albany
Corvallis
Philomath
Newport
Don't see your city on our list? Reach out to us to see if we can remodel in your area.