Fair Oaks Dr.
Bathroom Remodels

Our clients came to us seeking our design expertise to help them re-work their bathroom and create a spa-like oasis. By removing a wall with vanity in the middle of the room, the fiberglass shower and walls, and eliminating the oversize tub deck, we worked with a large open space and created the bathroom of our clients' dreams.

Originally, there was a wall with a single vanity behind it when you first walked into the bathroom which really closed off the space and made it feel quite small. By eliminating the wall and single vanity, fiberglass shower, and built-in bathtub, we were able to enlarge the water closet 2 ½' and create an open, airy bathroom.

We designed a curbless shower so our clients can age in place and always have accessibility into their shower. A long shower bench was added to provide a comfortable spot to sit and enjoy the shower. At the end of the open shower space, we found the perfect spot to put the freestanding bathtub with easy access from either end of the bathtub. Large windows allow the shower or bath user to enjoy the gorgeous views of nature right outside the window.

A double vanity was installed with a seating area for doing make-up and hair. Toe kick lighting was added to provide soft lighting for the nighttime trips to the bathroom with a built-in motion sensor so no need to try and find light switches in the dark. This toe kick lighting can also be used during relaxing, bubbly soaks in the tub to provide a nice soft light to relax in. Gorgeous pendant fixtures over the vanity provide lovely light and dimmer switches when you do not need full lighting.

Heated tile flooring throughout the bathroom and a heat lamp with a fan and towel warmer will leave the clients feeling so warm and cozy after a relaxing shower or long soak they may never want to leave their bathroom.
Products specified for this project include:
American Standard Cadet 3 toilet
Brizo faucets, tub filler, and accessories
House of Antique Glass Pulls
Silestone Pulsar countertops, benchtop, and windowsills
United Tile Eleganza Monterey Coast Line tile
Glazzio Orbit Meteor Shower mosaic tile
Sherwin Williams Popular Grey paint
Motion-sensor light switches
Photography: The Vine Studios
Before & After: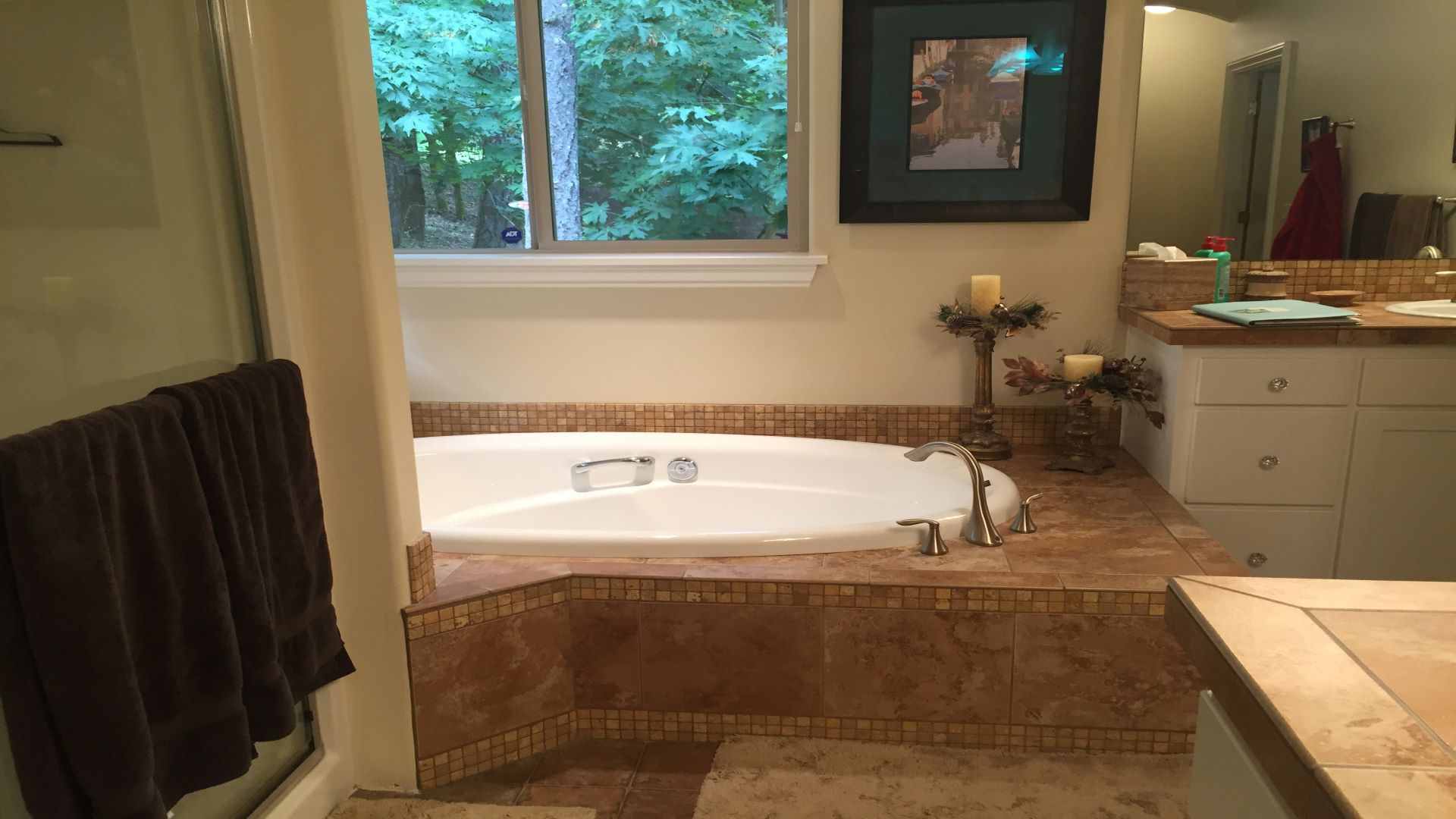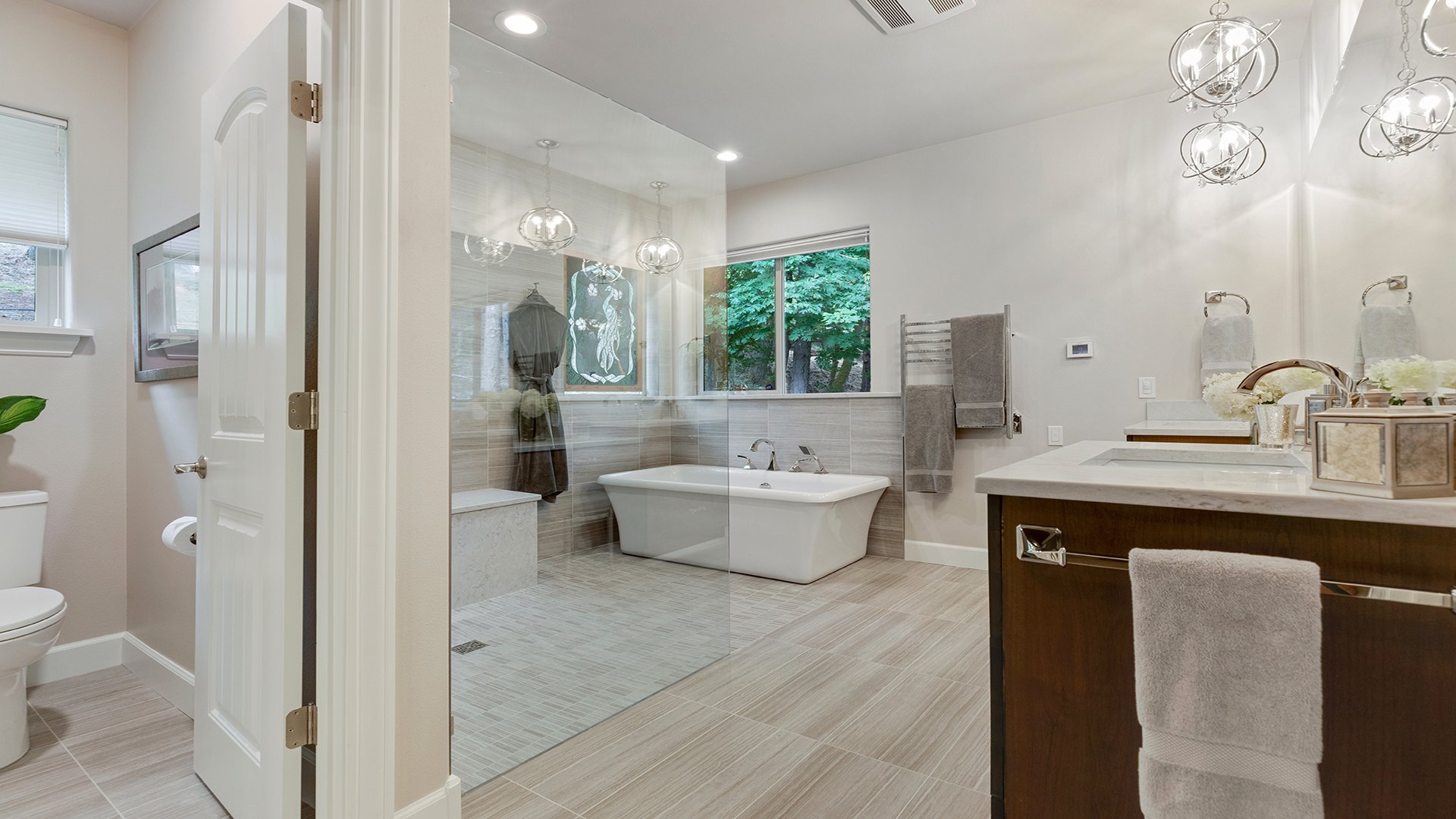 Slide bar left or right to see the project before and after.