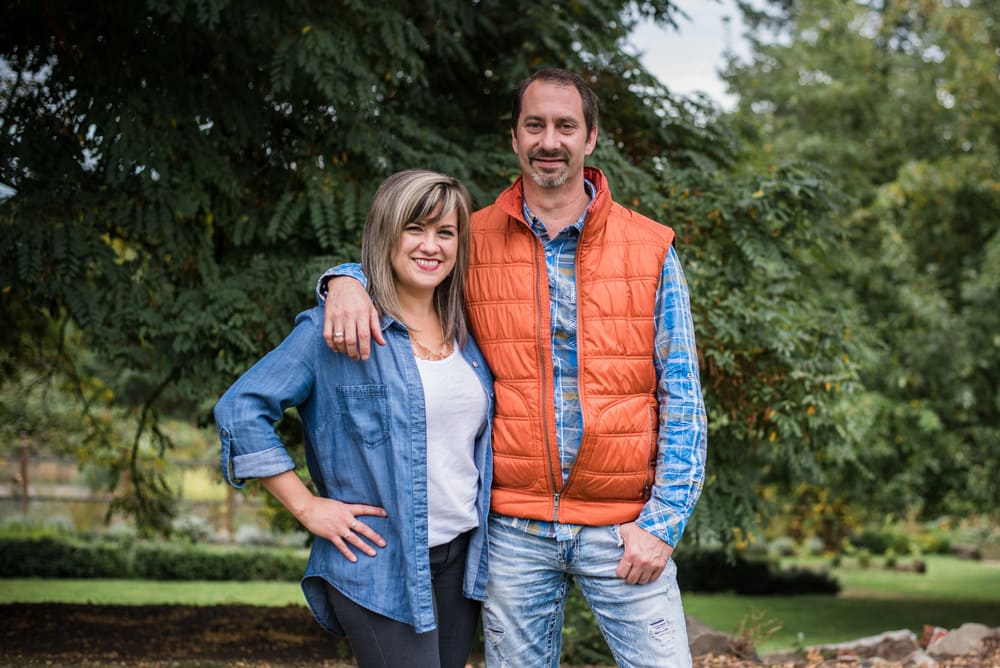 CORVALLIS CUSTOM KITCHENS & BATHS:
Home Building & Remodeling Experts
CCKB is an Oregon design-build company specializing in home remodeling and custom home building. We work with people who love where they live, but need some level of home improvement, from small home makeovers up to a whole home remodeling and expansion – or any other type of interior or exterior design.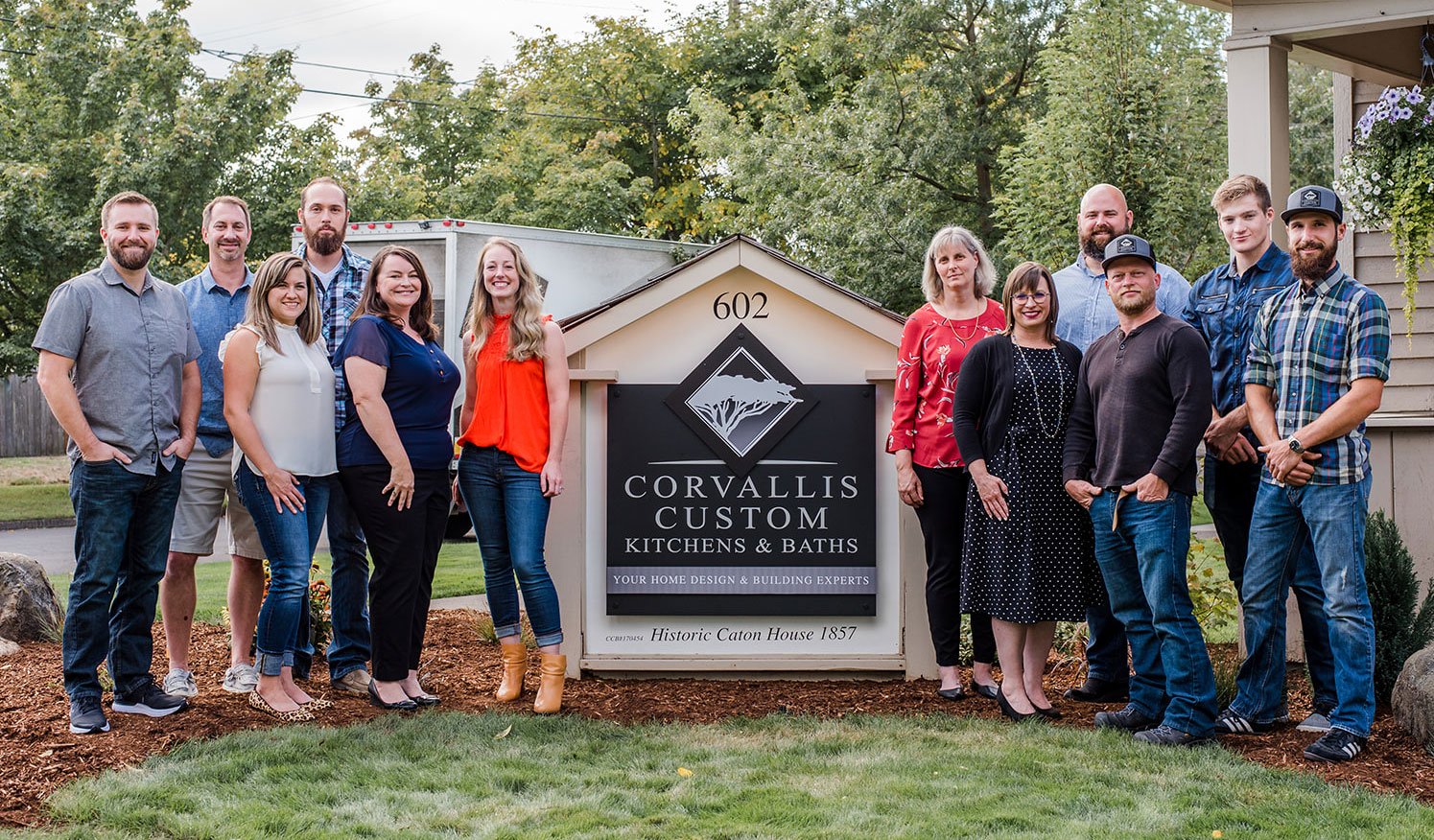 We focus on working with people who experience the daily frustration of living in an outdated, dark, or cramped house and come to Corvallis Custom Kitchens & Baths for help to modernize, expand, or remodel their home. Our clients also appreciate and value collaborating with a well-established family business for both the design and construction of their project, plus the time-saving convenience and clarity of having a single point of responsibility and contact throughout their project.
At the heart of Corvallis Custom Kitchens & Baths are owners Ryan and Tinsa Schweitzer, a husband and wife team who are committed to designing and building homeowners the living spaces of their dreams.
When you love where you live, and your home isn't working for you anymore, talk to the Schweitzer's before you consider moving. Ryan believes homes deserve second chances. Third and fourth ones, too. Let Ryan help you reimagine what you already have and he'll find creative ways to make your home into a place you want to live in and keep forever.
Uniting function and beauty in your living space come naturally to Tinsa. She'll work with you to renew the place you call home with finishes that move you. Tinsa thrives in helping you blend your style with functionality so you can live a real life in your home and enjoy the pretty.
Ryan and Tinsa take time to get to know you, your passions, your style, and the way you live. After all, the inspiration for renovation begins with you.
Wouldn't it be nice to find one trusted general contractor that can take care of ALL your home improvement needs?
With the design and build approach to remodeling, Ryan and Tinsa have the tools to fulfill their mission as a company in today's housing industry: to challenge the status quo by offering a less complicated process, a better-finished product, and fun experience for you. Design and build under one roof simplifies this process. No more wasting time and money with plans that are incomplete or fail to meet your budget because the designer and general contractor aren't on the same page. Corvallis Custom Kitchens & Baths dials in your project cost with a fixed price proposal so you don't have to worry about surprises during construction. Simply put, design and build is peace of mind.
CORVALLIS CUSTOM KITCHENS & BATHS:
The Process
The details surrounding the design process can be intimidating. Often times, clients have a big-picture idea of changes that they would like done, but details like material-type, hardware and color are overwhelming. Who is in charge of what? How are craftsmen scheduled to work on the home? Who does the homeowner pay, and for what? How are the efforts coordinated?
Many homeowners who are considering a custom home or remodel ponder these questions with their loved ones and then put off contacting a professional firm because of being overwhelmed. You don't have to let questions like these stand in the way of getting the home or custom remodel that your family deserves.
Traditionally, remodeling services required an architect or designer to create the construction drawings, these drawings served the purpose of putting the vision for your remodel on paper, which is necessary for permitting purposes and to develop a contract. These construction drawings were then transferred to a general contractor, who oftentimes had no connection with the architect or designer who put your vision on paper. It was the job of the general contractor to turn your vision on paper into reality.
This traditional model presents several challenges for the homeowner, especially since the vision for the remodel that was conveyed by the homeowner to the architect or designer is being carried out by the general contractor… secondhand, and requires some aspect of project management from the homeowner to make sure that what they envisioned is actually being constructed.
A better way: Realizing that many homeowners don't have time to be a part-time project manager on the remodel of their home, here at CCKB, we provide integrated Design and Construction services under one roof. The design that you see on paper is the design you'll receive when your remodel is completed. In addition, all aspects of the project, and all communication are handled in house. Think of us as a concierge service for your remodel.
VISIT:
Corvallis, Oregon
Tour our beautiful boutique wineries or sample the work of our craft brewers. Go hiking, biking, and shopping.
Relax and enjoy the gorgeous scenery of the heart of the Willamette Valley: Corvallis, Oregon.