Our Services
Corvallis Custom Kitchens & Baths is more than just a design-build company; it's a legacy of creating dream spaces in Oregon for over 20 years. Rooted in a commitment to luxury and unmatched design, our team passionately transforms visions into tangible realities.
Every project, whether it's a minor remodel or a custom home, follows a meticulous process to ensure an excellent experience. This begins with a comprehensive consultation, followed by design and pre-construction, and ends in a seamlessly executed project. Our seasoned professionals take pride in maintaining transparent communication throughout, ensuring the final product resonates with the client's aspirations. Serving areas like Albany, Corvallis, Lebanon, and Philomath, we're not just building and remodeling homes — we're crafting lifelong memories. See our full list of services below and reach out to us to schedule a consultation.
Corvallis, Oregon | Interior Design
Dive deep into the world of high-end design with Corvallis Custom Kitchens & Bath's expert interior design services. Our talented in-house interior designer will craft a space that radiates both functionality and luxury. If you're in Albany or Corvallis and beyond, let our designer bring your vision to life, creating interiors that stand out.
Corvallis, Oregon | Additions
Elevate your living space in the Sweet Home and Lebanon areas with strategic additions. Corvallis Custom Kitchens & Baths seamlessly integrates new additions that perfectly complement your home, enhancing its value and utility.
Corvallis, Oregon | Custom Home Builds
Realize your dream dwelling in the Corvallis area. Corvallis Custom Kitchens & Baths expertise in custom homes ensures your new house is tailor-made to your preferences, blending innovative design, impeccable craftsmanship, and high-end style.
Corvallis, Oregon | Bathroom Remodels
Step into rejuvenated spaces with top-tier bathroom remodeling services in Lebanon or Newport. Corvallis Custom Kitchens & Baths crafts bathrooms that are not just functional, but also epitomes of luxury and relaxation.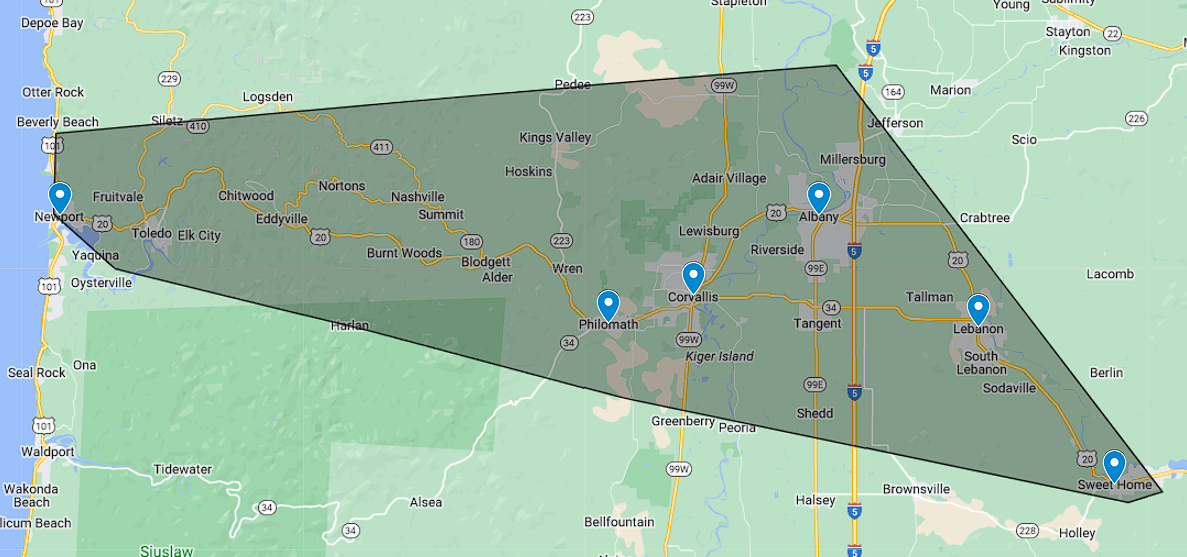 Areas We Service
Corvallis Custom Kitchens & Baths proudly remodels in the following areas of Oregon:
Lebanon
Sweet Home
Albany
Corvallis
Philomath
Newport
Don't see your city on our list? Reach out to us to see if we can remodel in your area.