I worked for Ryan with Corvallis Custom Kitchens and Baths since they purchased the business. As a lead carpenter there for multiple years, I can say that at CCKB their primary concern is to deliver a kitchen or bath that will remain timeless. They take great care in its quality and craftsmanship. From design to finish they have the customer in mind. Also, speaking as a once employed carpenter at CCKB, I can attest that I have never worked for a company that took such good care of their employees. To sum it up; CCKB = quality and amazing customer service. Search no more for a trustworthy design and build team. You've found them.
Sam S.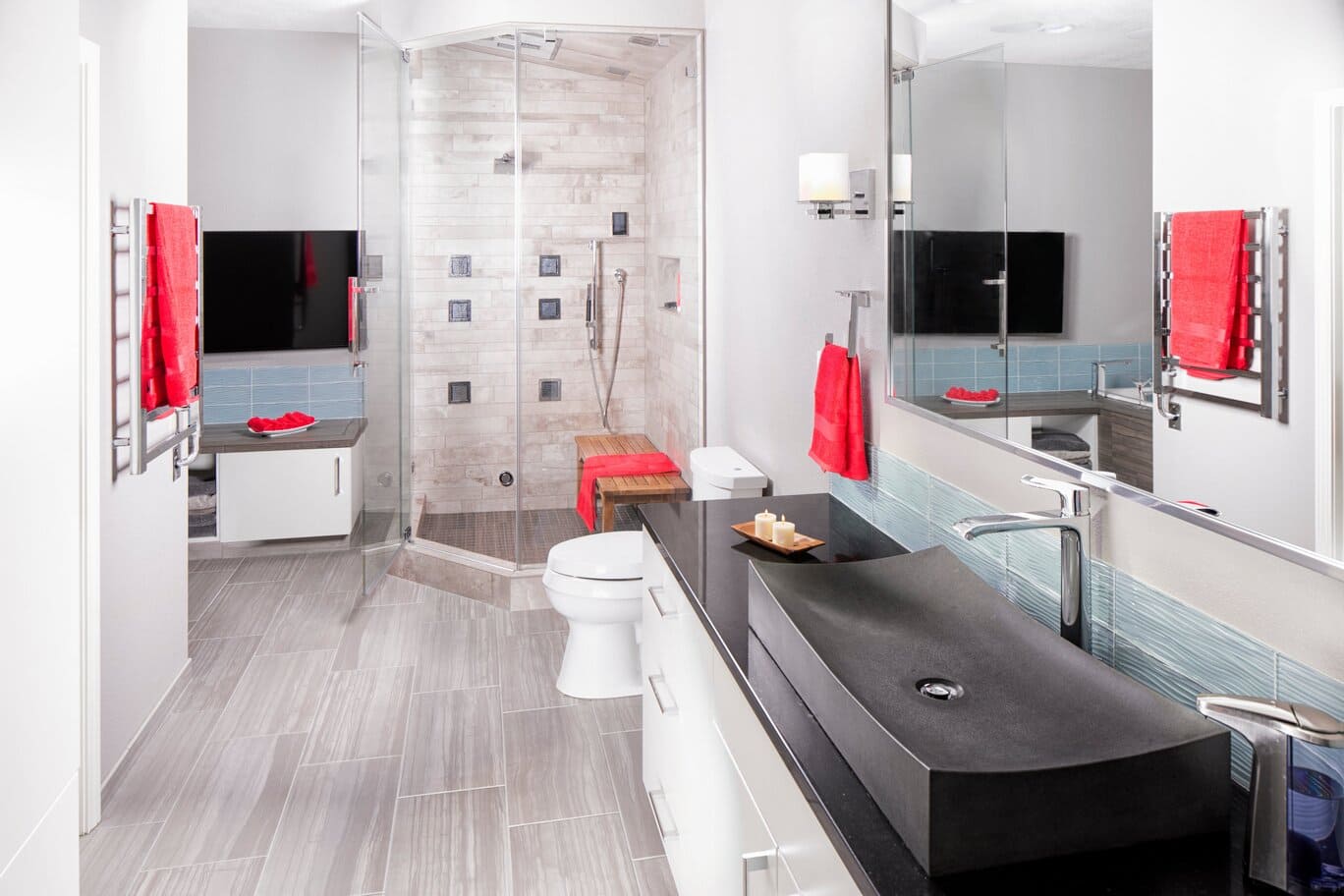 Corvallis Custom Kitchens and Baths Co. replaced the siding on our home & built 2 new decks. The level of care in demo, repairs, as well as design, have been such a beautiful addition to our 74-year-old home! The crew of men was so respectful each day, they understand how disruptive remodeling can be and helped make it a smooth transition for us!




Ryan & Tinsa kept us informed on the project with quality checks and updates. We would recommend them for any project large or small! Thank You again CCKB crew for a job well done!
Paulina W.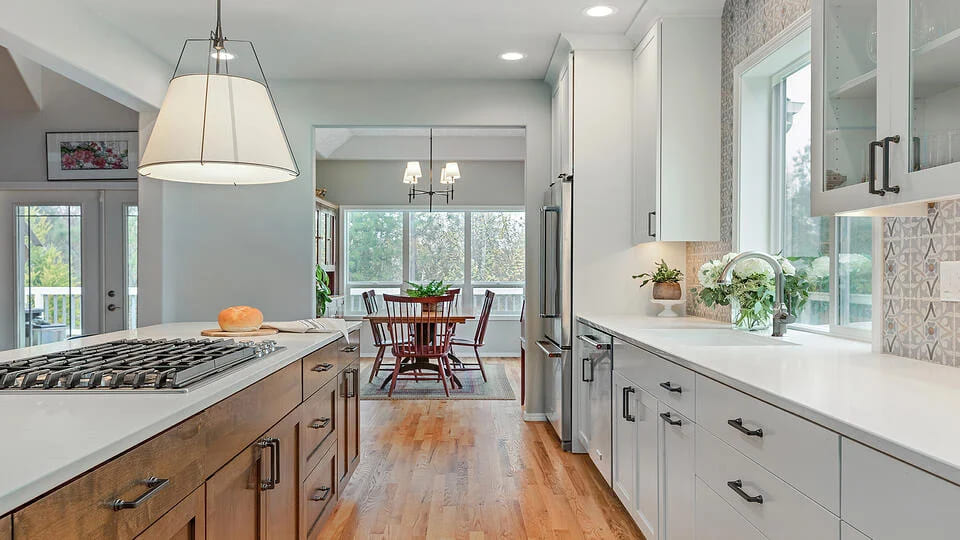 We love our new bathroom. Working with Ryan, Tinsa and all of their staff and sub-contractors was a pleasure. They kept us informed about everything during the whole process. Their main goal is to have satisfied and happy clients. We highly recommend them.
Jim S.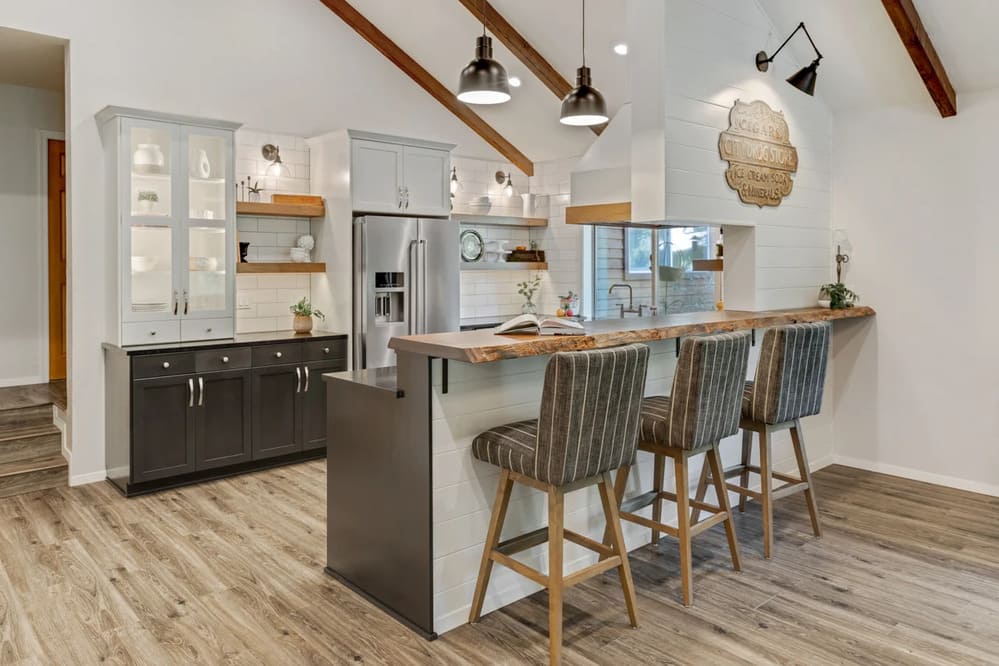 Ryan and Tinsa were an absolute pleasure to work with on our North Albany complete home remodel. They knocked out walls and rearranged spaces. They have great ideas and vision for recreating living space I didn't know were possible. They are true professionals who take pride in their work. Their attention to detail and communication with us during our project was outstanding. They were attentive to us as the customer and always wanted to make sure we were pleased during each step of the process. Ryan and Tinsa deliver quality construction with excellent follow-through. You won't regret using Corvallis Custom Kitchens and Baths. Highly recommend!
Angie K.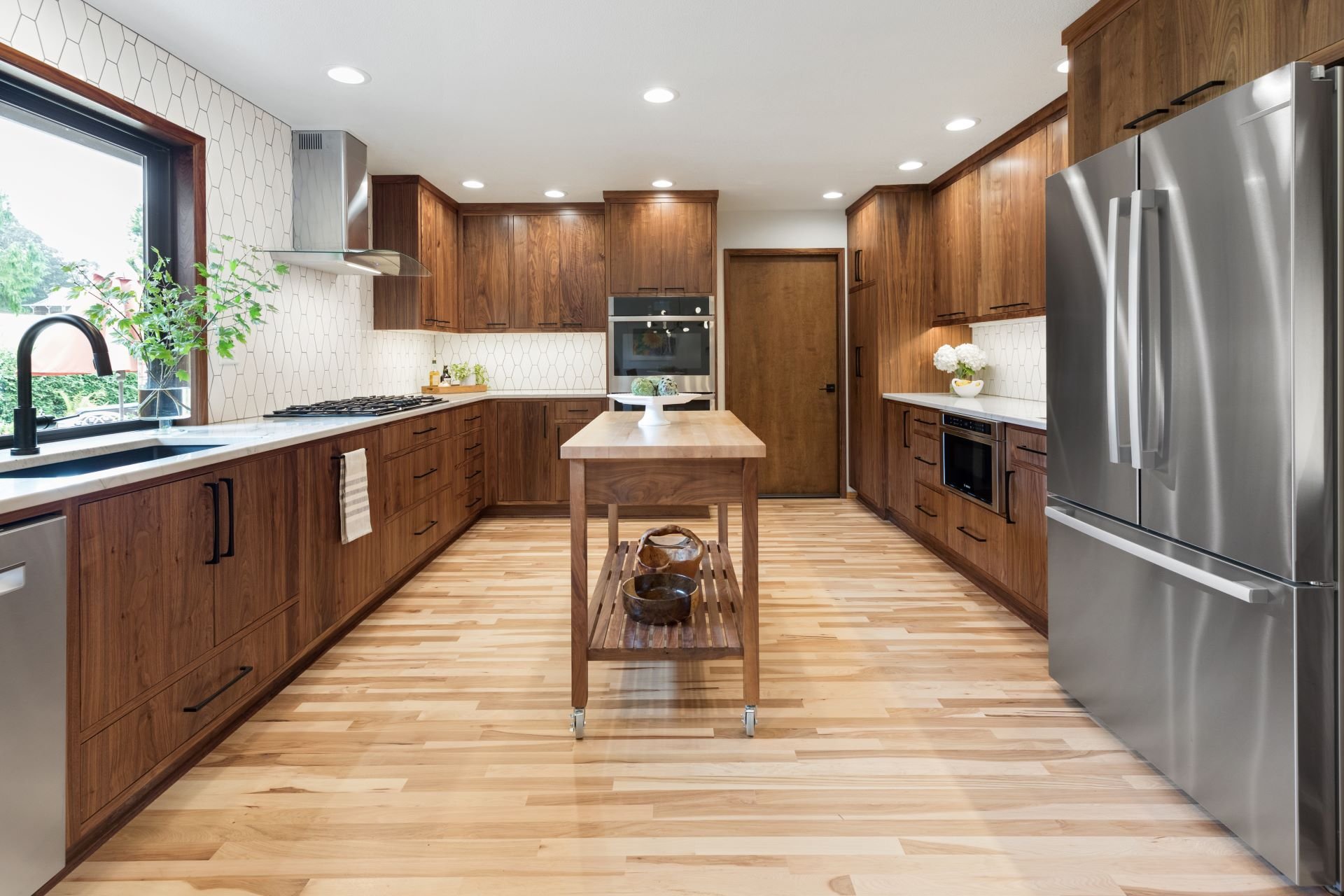 CCK&B did an awesome remodel of a shop into a living space for us. They are professional, experienced, and have great design staff.
Gail M.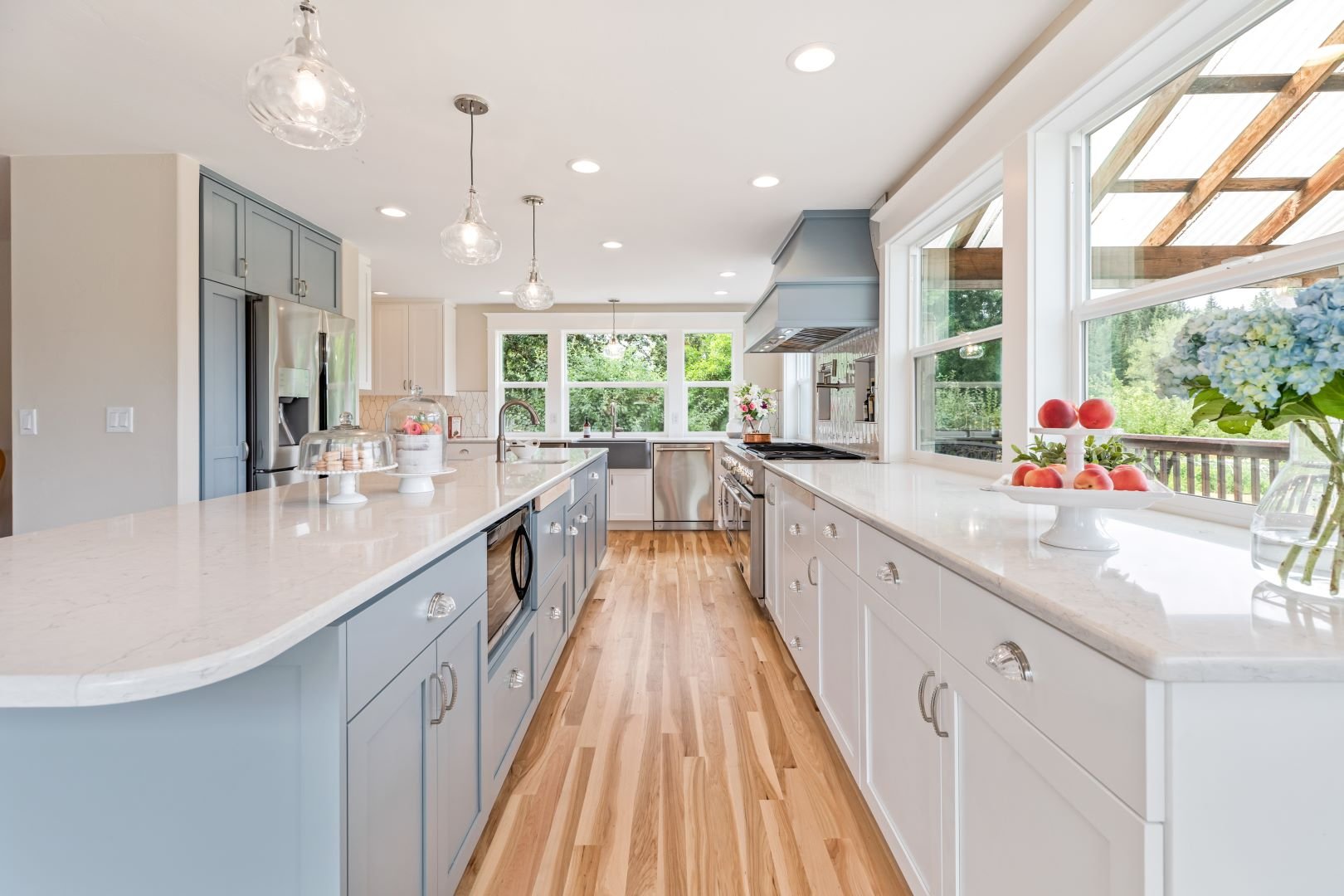 I am 100% satisfied with the work done in my kitchen, dining room, and living room. They helped me navigate all the unknowns of a major remodel, and they did it with kindness and care. First, they created a wonderful vision for me, working with me until I was completely satisfied. Once the work began, everyone I interacted with was respectful, skilled, and fun. They stayed on schedule and at the end of the project, I have a gorgeous living space that brings me joy every day!
Ann B.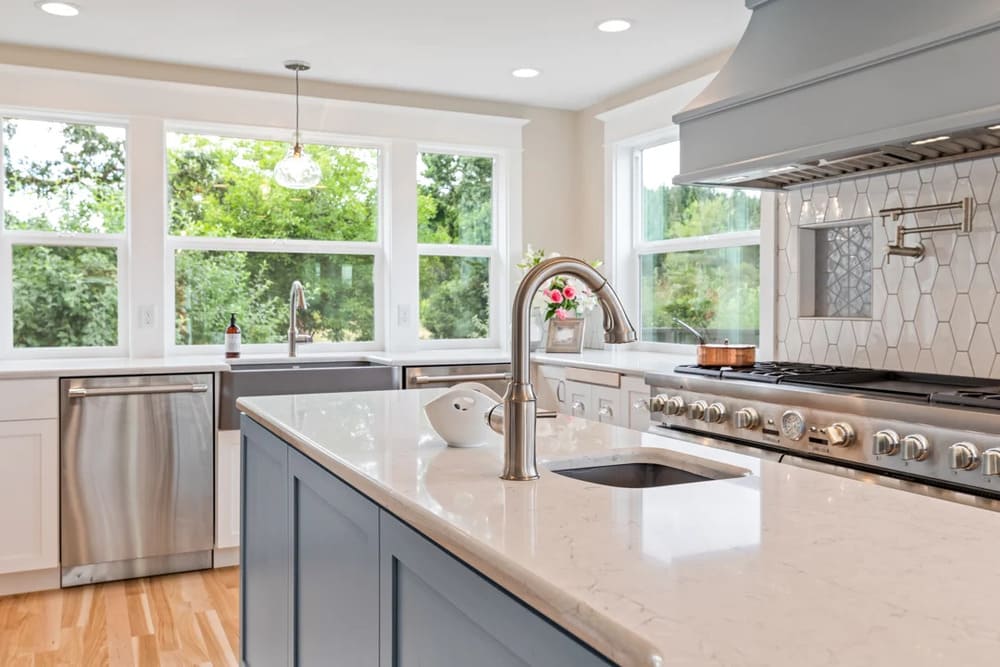 Ryan and Tinsa and their team did an absolutely awesome job on our kitchen remodel. They were organized, dependable, communicated at a very high level, and followed through. We are so thankful for their great work and will continue using them with future home projects
Doug P.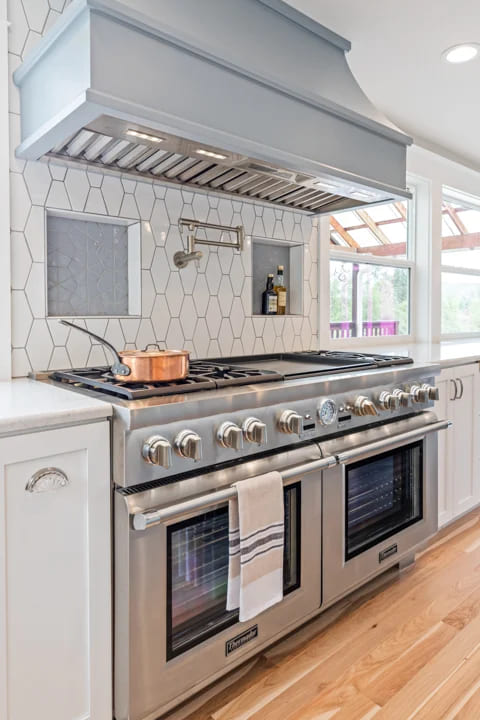 I've told everyone who has stopped by to see our new bathroom that we now have a 5-star hotel bath. It was a huge transformation & I love walking in seeing it. Very happy.
Karen S.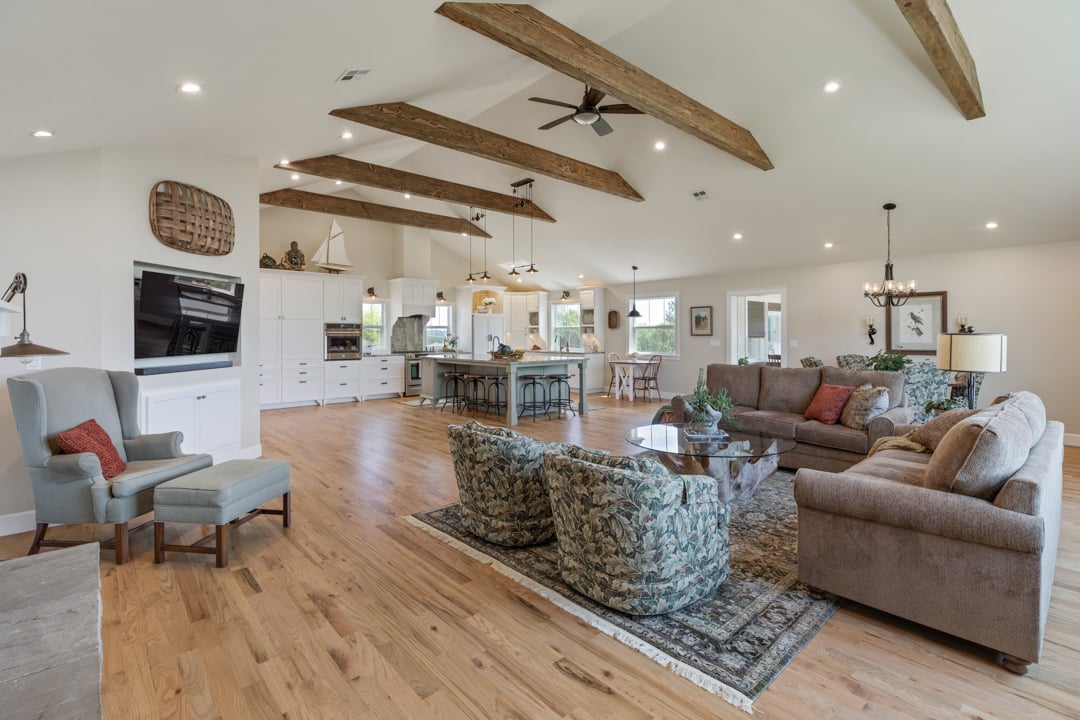 Just had a bathroom remodel - could not be happier with the process from start to finish. Great care is taken to protect floors etc. The attention to detail was great and the communication from the project manager and the team made everything so straightforward. We love our new bathroom
Angie D.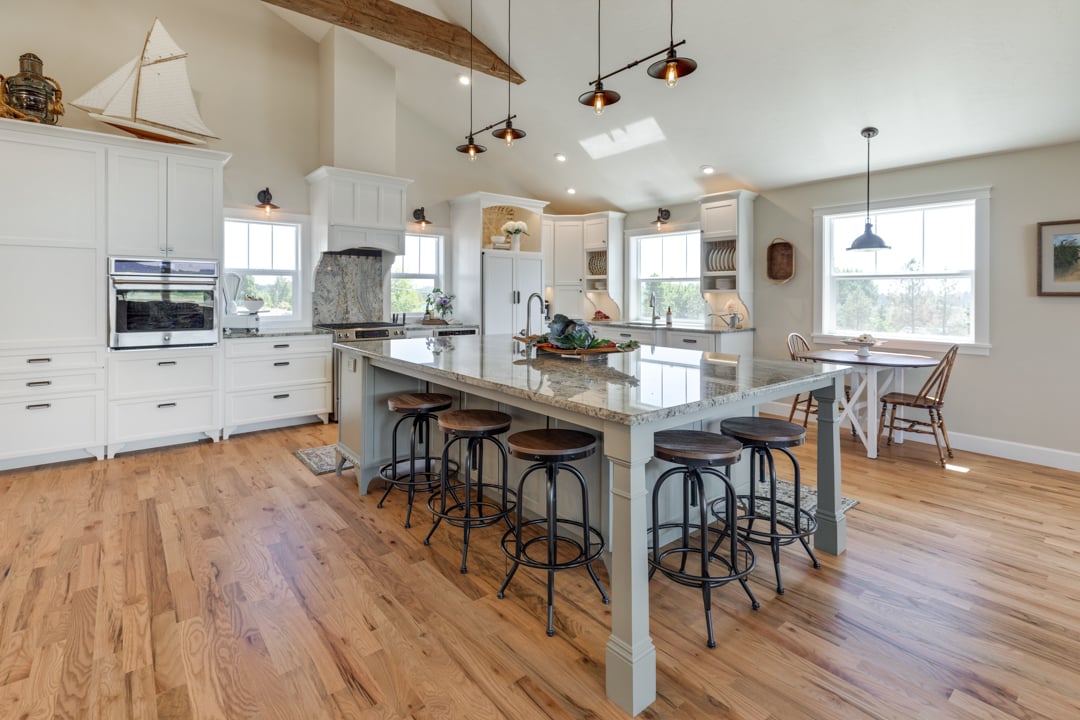 Ryan and Tinsa and Jennifer are wonderful! They're easy to work with and smart in the ways they think about getting the work done. They were creative in offering us solutions that we hadn't even thought of. The subcontractors they worked with, for our job, did an outstanding job. Also, we were on a tight schedule and not only did they get the job done on time for us, but they fit us into an already full schedule. They did exactly what we agreed to and were also flexible and helpful about tweaks needed along the way. We found them to be totally reliable and trustworthy. This was mostly done long distance! Our house was ready to move into when they said it would be. Very significantly, Ryan said he didn't want there to be a punch list after they were done, and there wasn't! So different from most any other contractor.
Laurie R.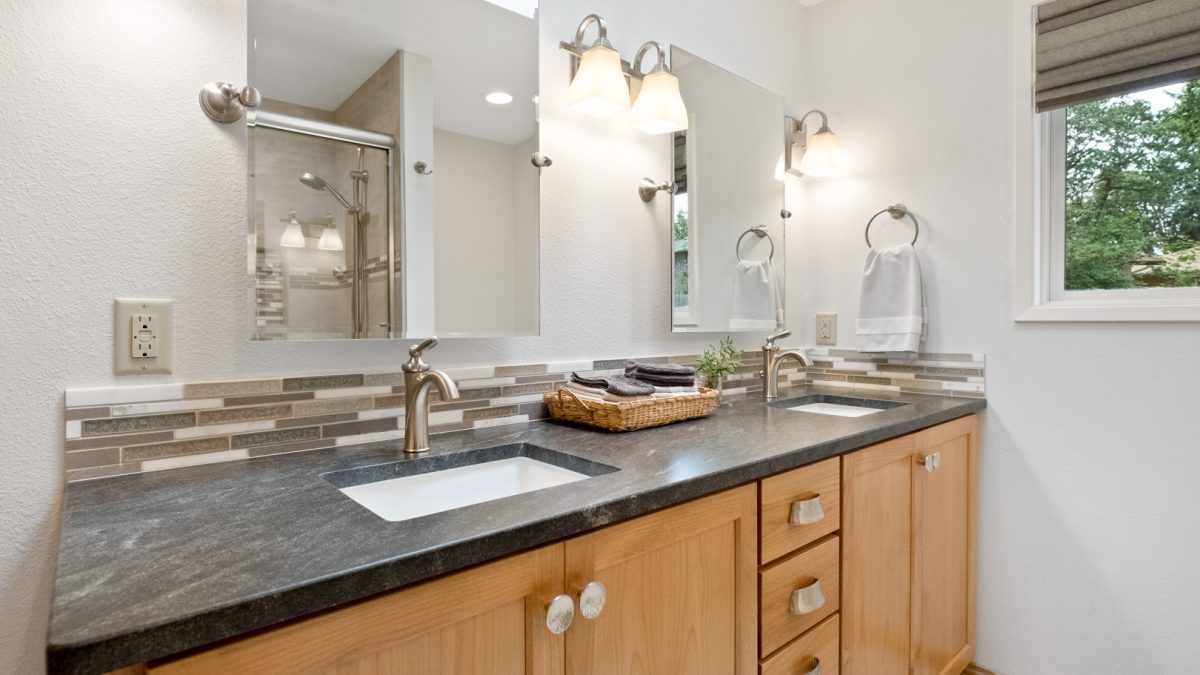 I love my new kitchen and working with the ccbk team. It was a great experience and I whole heartily recommend Corvallis Custom Kitchen and Bath.
Candace Q.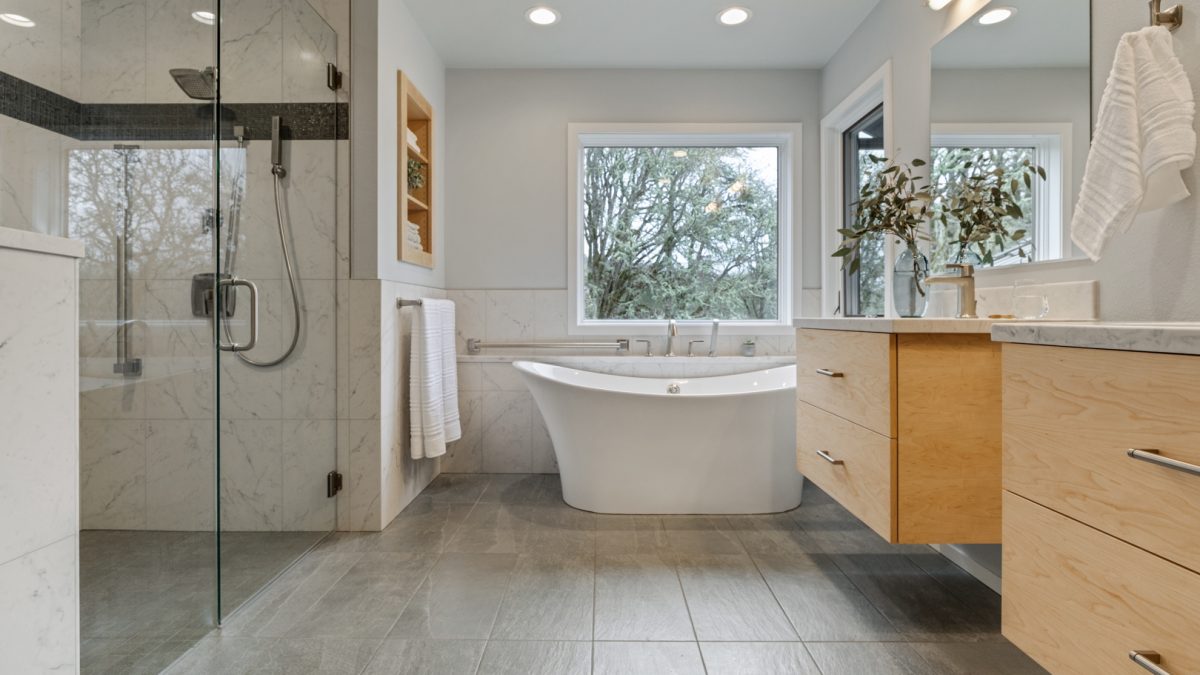 I love my new bathroom. Tinsa came up with a great design and helped me choose the best options to keep it with the time period of the house. Clint did an amazing job on the carpentry and really paid attention to details. I'm thrilled with my bathroom and can't wait to have Ryan and Tinsa remodel my kitchen.
Karen E.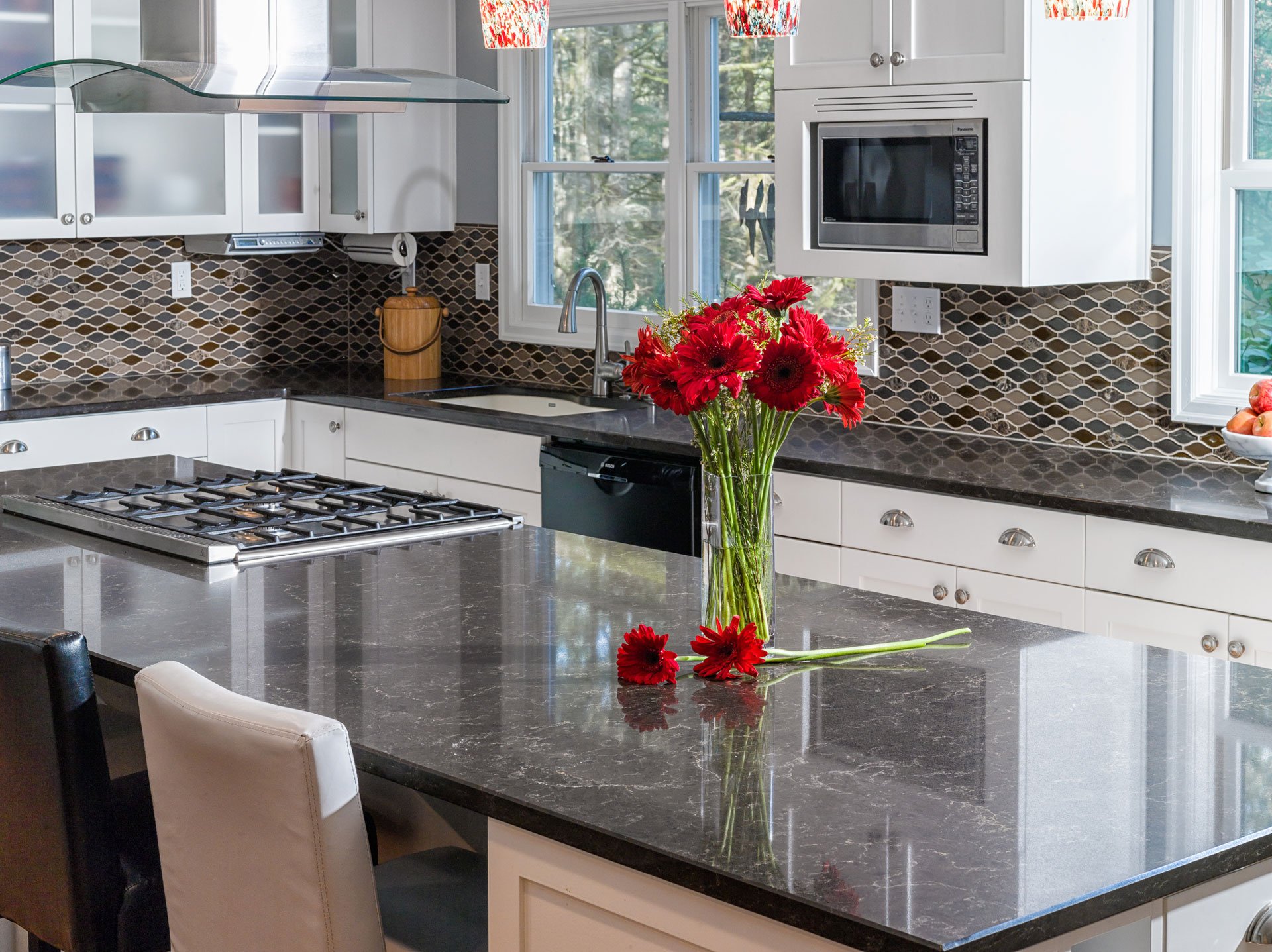 Tinsa, Ryan, and the entire CCKB team were wonderful to work with. They immediately set my mind at ease on what initially felt like an overwhelming endeavor. They delivered quality construction on schedule and went above and beyond to answer all of my questions throughout the process. We love our beautiful new kitchen, hardwood floors, bathroom countertop, and stairs/hallway carpet.
Katherine P.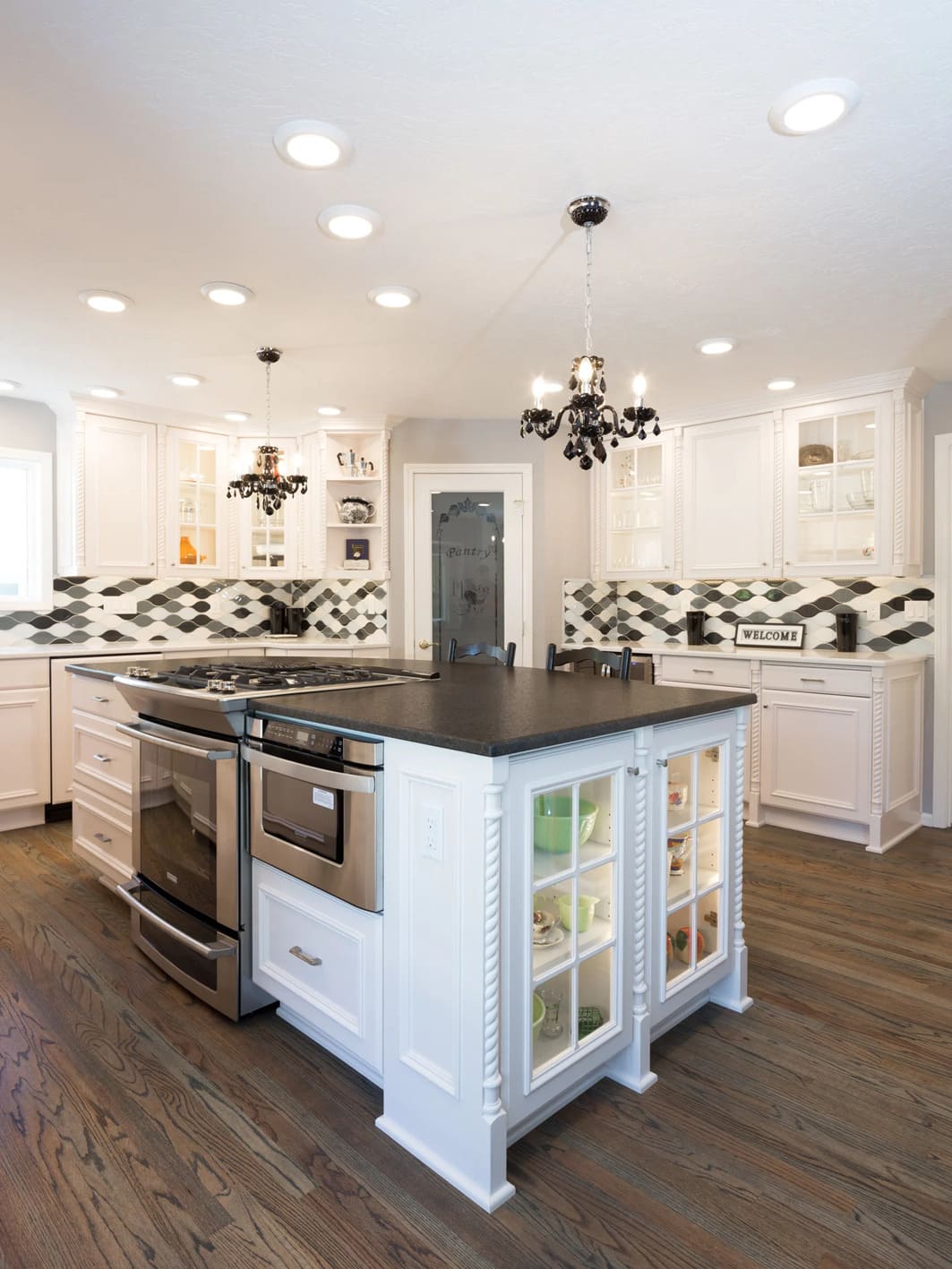 We now awake to an amazing kitchen facelift! Our new quartz countertops add lots of sparkles. This team along with w/ owners Ryan and Tinsa are very talented. They understood our vision - exceeding it! Great respect for us, our home & dedication to a great job. We loved the contractor/client site w/ ease of messages to and from team members. The replies were very prompt. For another project, we would hire them in a flash. Highly recommend CCK&B - the very best!
Lee W.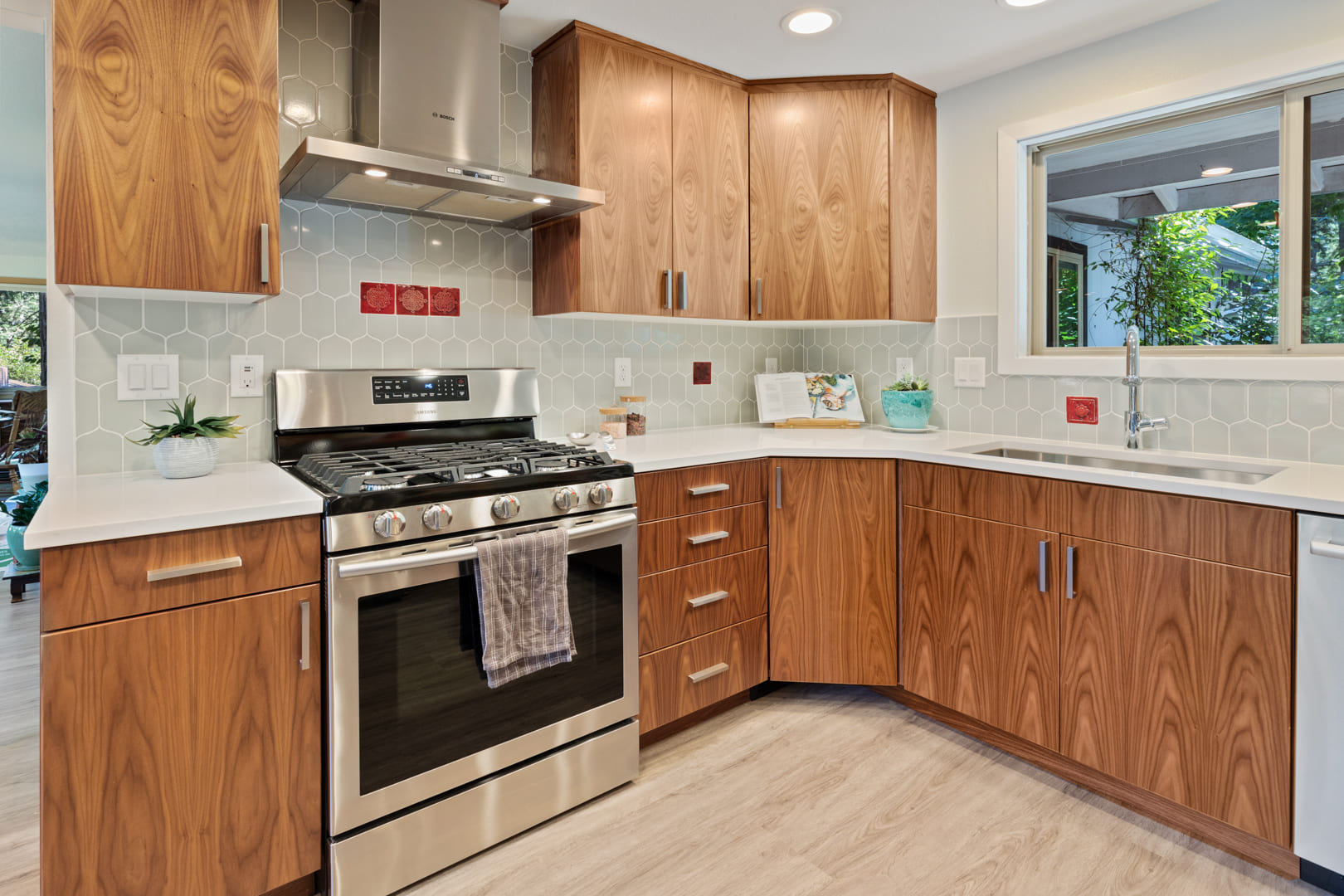 Tinsa and Ryan did an amazing job at our house. We LOVE our new kitchen, bathroom, floors, skylight, ceiling lights, and utility sink. They did ALL this work in 7.5 weeks as promised. It was the most amazing experience working with them. In the design stage and choosing all the material and hardware, Tinsa learned my style quickly and then smoothly helped me choose all the right choices. We made almost 80% of our choices online and they all turn out just PERFECT! Clint and all the rest of the crew on the job site were super helpful and very professional. We have heard so many horror stories of remodeling, but we experienced the best. We highly recommend them. They are the best!
Tala N.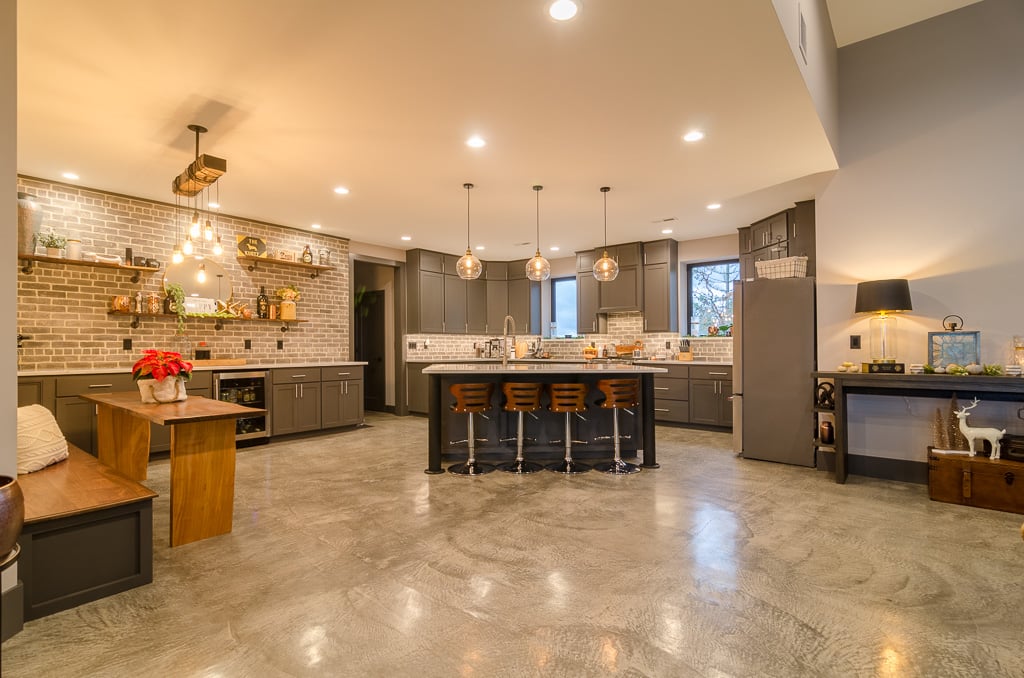 Ryan and Tinsa Schweitzer are the new owners. They bring excellent experience and concern for the customer. Design AND build...perfect!
D. Scott S.