Dale Drive
Kitchen Remodel

This project was all about storage, space, and organization! To begin, we modified sections of cabinetry to make enough space for a new fridge to fit and to add storage where there used to be a wall oven. We then added some functional storage features, such as roll-out shelves, new drawer guides and hinges, and new cabinet hardware. To freshen up the style of the kitchen, we painted all of the cabinets a beautiful white.
Next, we installed a quartz countertop and white subway tile backsplash that compliments their new cabinetry. For an extra touch, LED under cabinet lights were installed to create good task lighting for food prep. We installed luxury vinyl tile in the kitchen and then added a couple of dutch doors in key locations to contain their dogs while cooking in the kitchen.
A dramatic change was adding recessed can lights in their living room, which had no overhead lights previously), dining room, gimble lights at the fireplace to highlight their favorite artwork, and in the family room and kitchen. The kitchen and family room got a fresh coat of paint, cheering up the space tremendously.
Overall, these homeowners came to us feeling like their home was too dark and wanted to freshen and brighten up the space! They also wanted to make their kitchen more functional and enjoyable to work in. We are very proud to say that both goals were accomplished!
Photography: The Vine Studios
Before & After: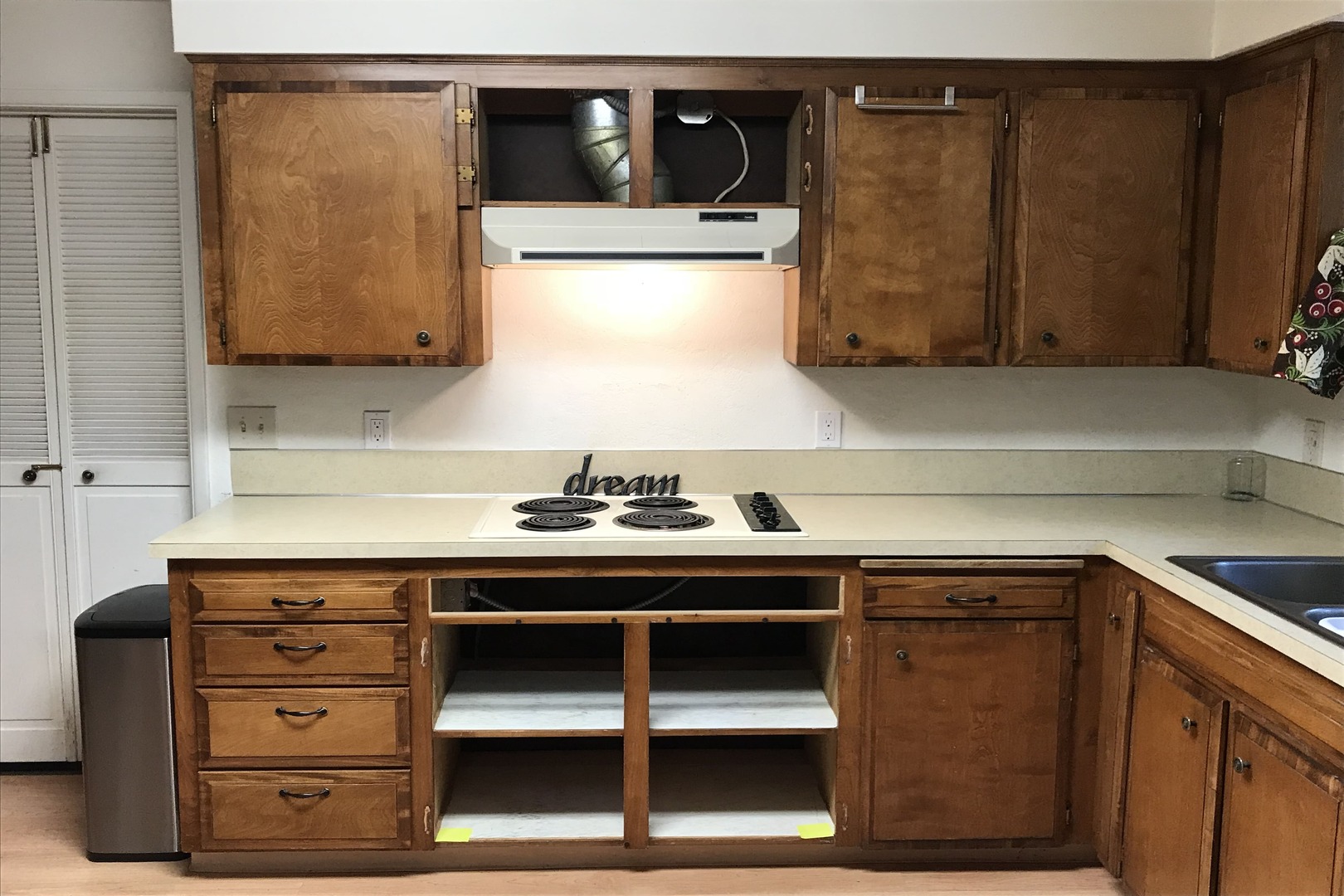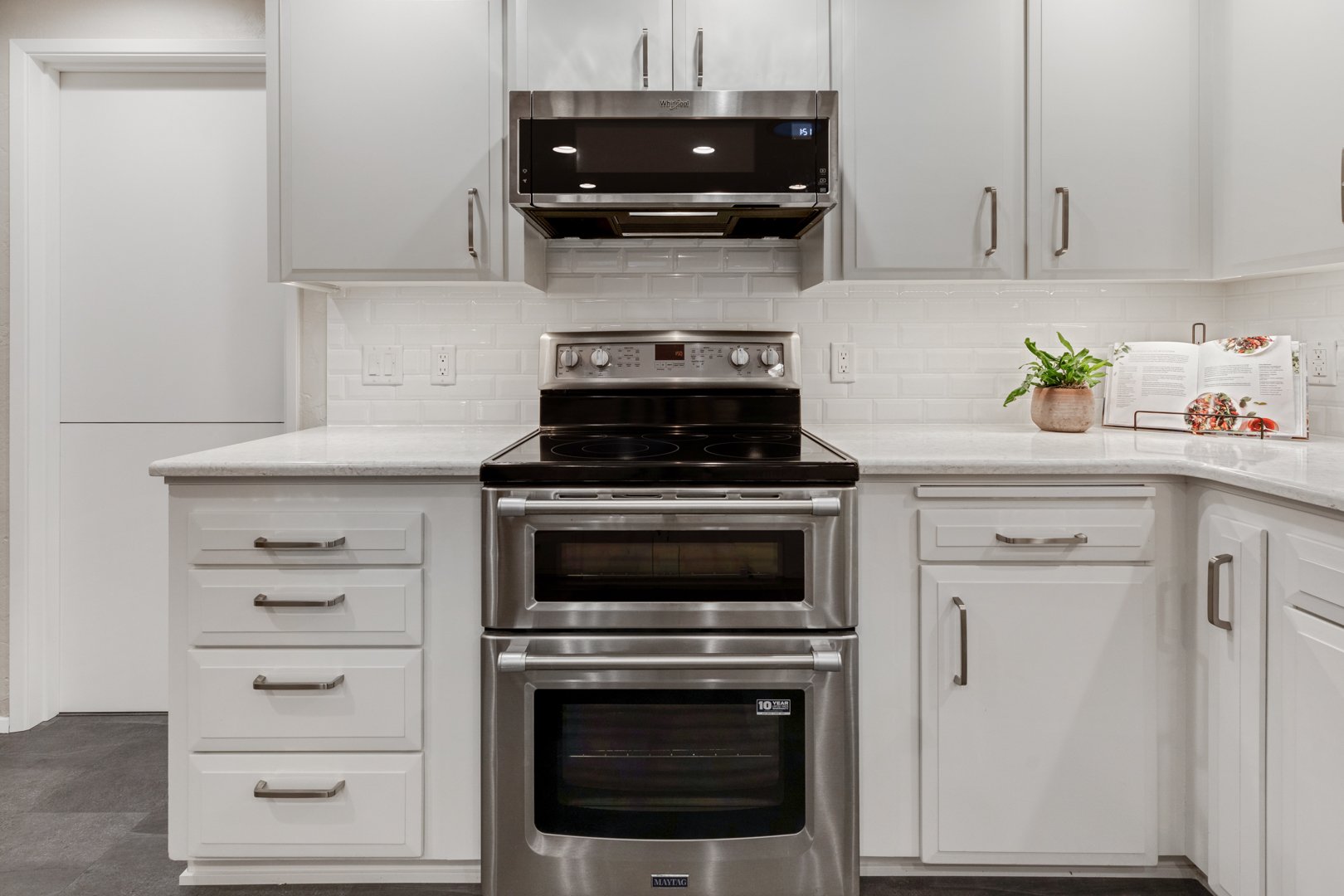 Slide bar left or right to see the project before and after.