Lillian Drive
Kitchen Remodel

The smell of freshly baked cookies, home-cooked meals, and the sounds of an entire family cooking in a kitchen together was our client's driving factor in remodeling their kitchen, built for one, into a family-sized oasis.
To complete this project, we first needed to create more space. Our clients were willing to forgo pantry space that was not functional to increase the size of their kitchen. With the extra room, we did not want to shrink the space by adding an island. So we custom-built a walnut portable island with a maple butcher block top that could be moved around the kitchen as needed. Relocating the cooktop to an exterior wall made it possible to properly exhaust any steam and grease caused by cooking. We then increased the window size that faces our client's beautiful garden to open up the room and add more natural light.
As the kitchen opened up, we created a space that any avid baker would dream of using. We built a preparation work-zone next to the oven, in addition to a mixer lift stand to safely store/utilize the mixer, built-in sugar and flour storage bins, and a small sink for easy cleanup. To brighten the kitchen, we installed new overhead lighting and LED under cabinet lighting that made baking that much easier for our clients.
To finish out our client's beautiful kitchen, we added new cabinetry storage that included garbage/recycling pull-out systems, roll-out shelves, blind corner cabinet pull-outs, and even cookie sheet/tray storage for easy cleanup. For final touches, we added glass doors for displaying decorative china and crystals to personalize their kitchen. With the increased functionality and space, their kitchen is ready for hosting!
Products specified for this project include:
- Black walnut, vertical grain match cabinets
- Cabinet pulls: Top Knobs Riverside Pull-in flat black
- Tile backsplash: Manchester Bianco Hexagon tiles
- Flooring: Hickory solid hardwood
- Sinks: Blanco in Anthracite
- Faucets: Delta Trinsic in black
- Wall paint: Miller Magnolia Home in Shiplap
- Kitchen appliances: Bosch
Photography: The Vine Studios
Before & After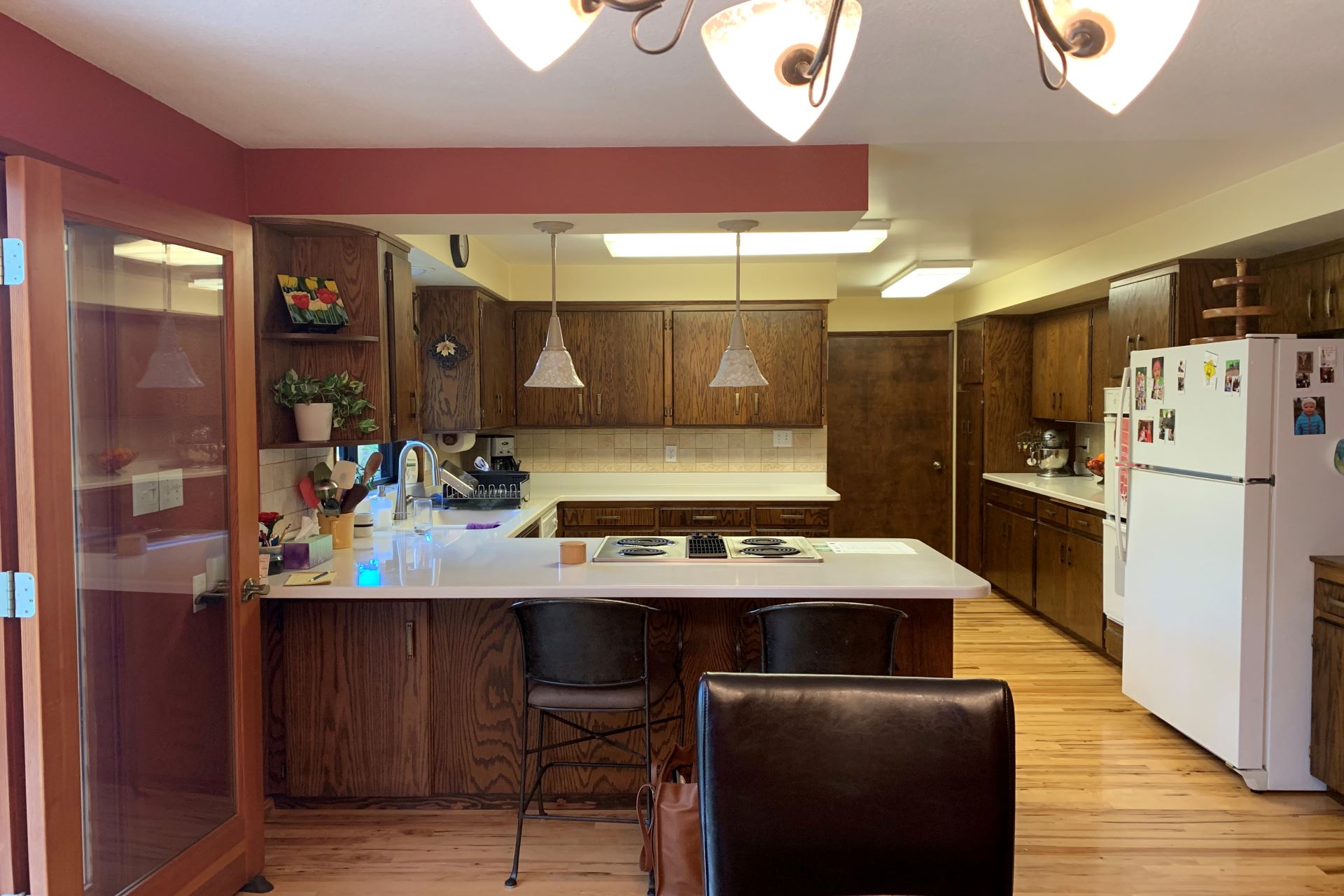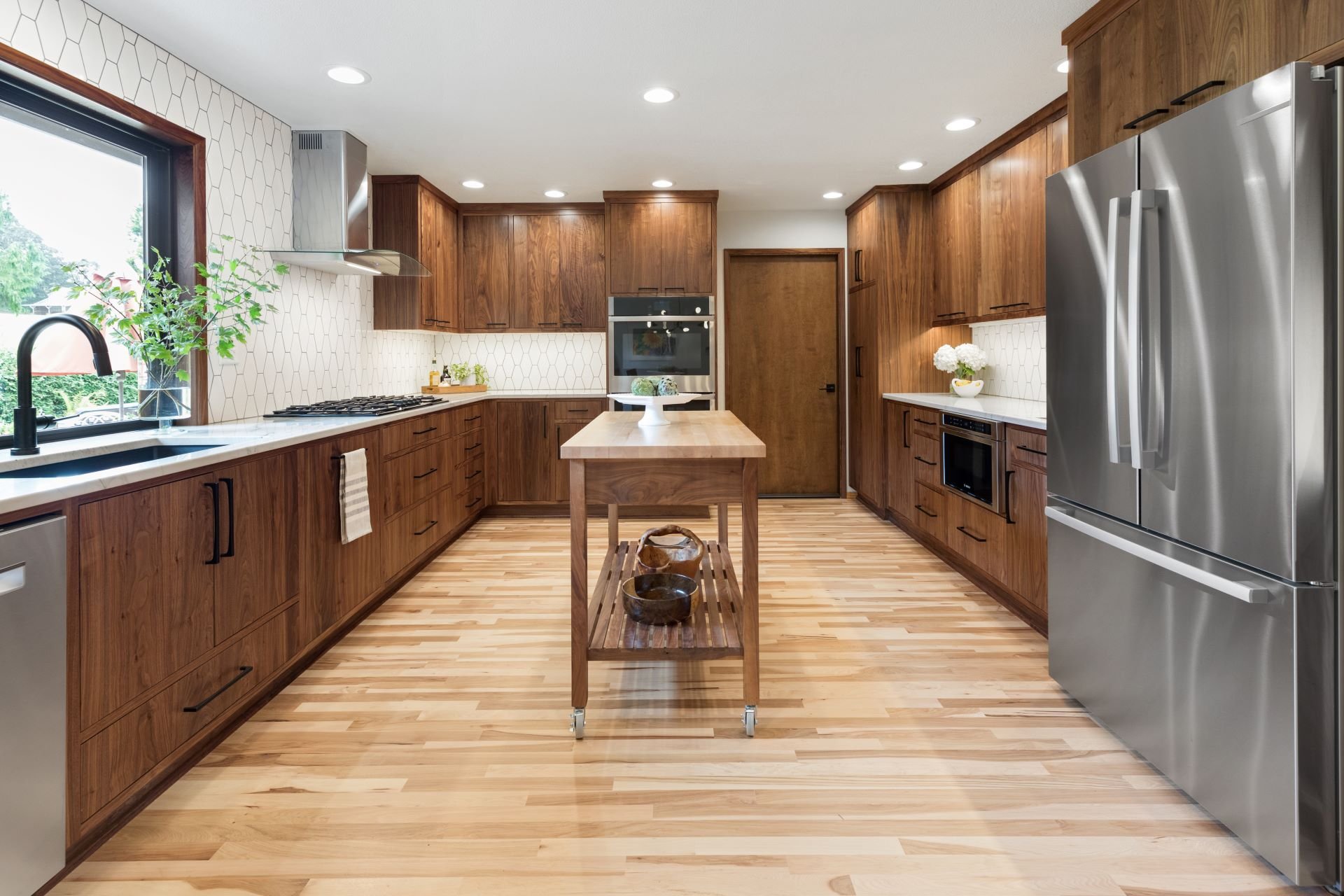 Slide bar left or right to see the project before and after.