CORVALLIS CUSTOM KITCHENS & BATHS:
Meet the Team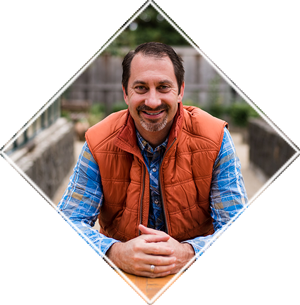 Ryan Schweitzer
Owner/General Contractor
Ryan has been in business for himself since he graduated from high school. Starting when he was 19 years old, he operated a successful roof cleaning business for 8 years. After working for a contractor for a year, he began his own contracting business in 2002. He is well versed in nearly every aspect of construction, including framing, foundations, siding and finish carpentry. That's all well and good, but a business owner needs a few additional skills to augment those critical trade-specific skills. This is where Ryan shines. He excels at team building. Take a look at the winning Corvallis Custom Kitchens and Baths team he has assembled and you'll see why happy customers repeatedly comment on the quality and character of employees at each job site. Ryan has also developed an uncanny ability to read people, understanding their core concerns and needs. What these skills boil down to is simple: It's all about people. He cares about people, and that's one of the things that sets CCKB apart from the competition

.

Ryan's day starts mighty early when text messages and calls start coming in. More than the occasional meal is taken on the go as Ryan navigates through a schedule filled with client meetings, estimates, looking at new jobs and checking in on each job as it progresses. Frequent to drop in, Ryan is no stranger to any job CCKB may be working on at the time. He can often be found out at a job site, ensuring that all involved are equipped and working in sync' toward one goal: Bring the customer's dream into reality.

Despite his overwhelmingly busy schedule, Ryan finds time to retreat to a cabin in central Oregon, as well as an occasional fishing trip in Canada. Like a lot of us in the Pacific Northwest, he enjoys the outdoors.

Due to the nature of design and build contracting, Ryan is intimately involved in each client's project from the first planning session all the way to the final walkthrough with smiling customers. This fact, paired with his ability to connect with the customer's needs, makes him the guy you want heading up your team when it comes time to build or remodel your home.