Dawnwood Dr.
Bath Remodel

This homeowner came to us desiring a complete bathroom refresh! The client's ultimate goal was to have a bathroom style that resembled a French apartment she stayed in some years ago. Our team focused on creating a bathroom that had clean modern finishes with a light and airy feel, while also making tasteful accommodations for aging in place. The floating vanities are maple with a natural finish, the countertops are Grey White on White by Lanmark, the plumbing fixtures and bath accessories are from the American Standard Townsend Collection in brushed nickel - creating the perfect style. We then replaced the jetted tub with a lovely Barclay Noreen freestanding soaking tub, which included thermal lining, brushed nickel grab bars, and a view of the stunning rural setting. Lastly, we freshened up the walls by adding a Sherwin Williams wall paint in the color "North Star". The vanity hardware is the Pennington bar pull by Top Knobs.
The original layout of the bathroom had the toilet and shower in a separate room from the tub and vanity. To make the bathroom feel roomier, we removed the wall between the two spaces, enlarged the shower, and relocated the toilet to improve accessibility. Overall, we think we really impressed our clients with this one!
Photography: The Vine Studios
Before & After: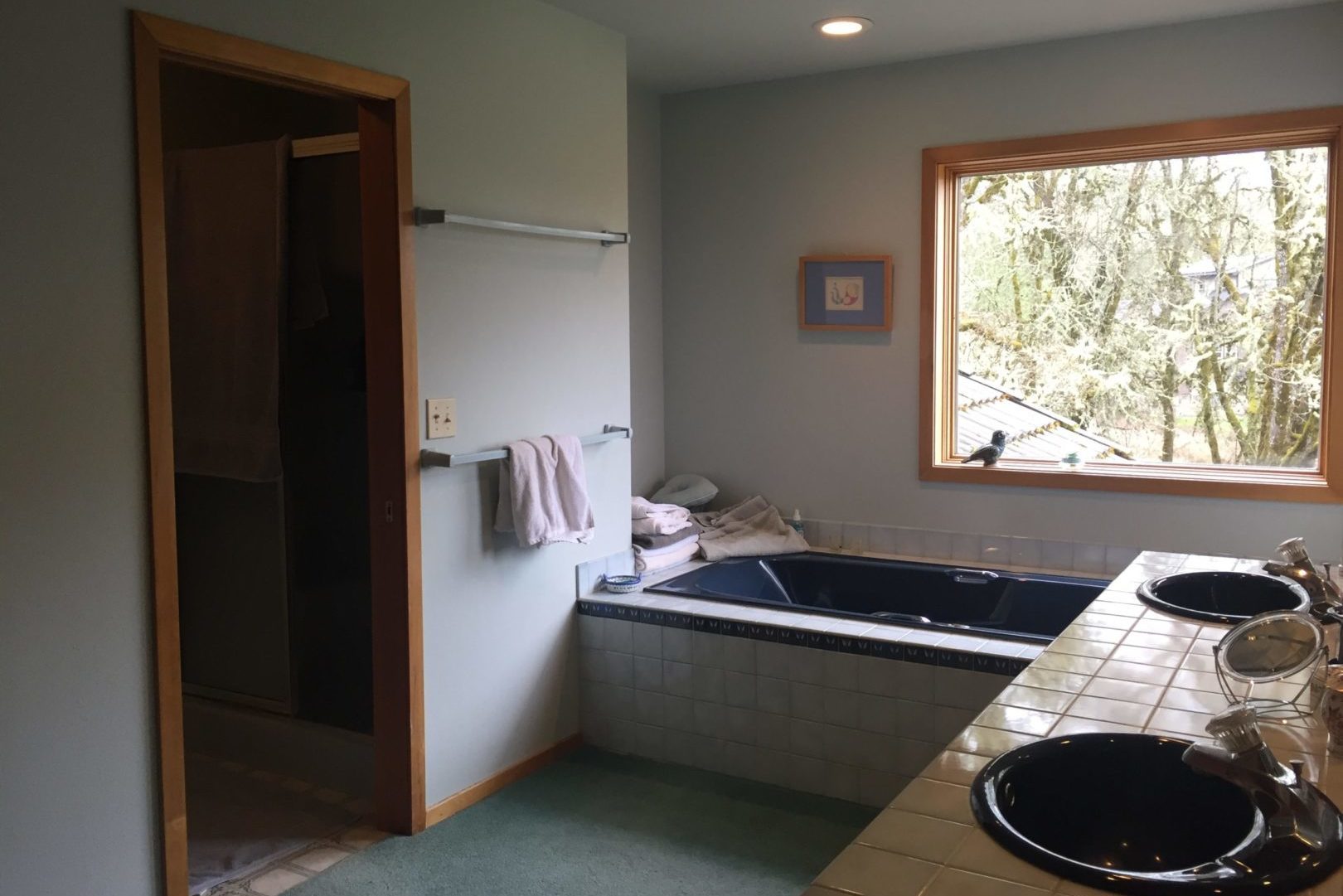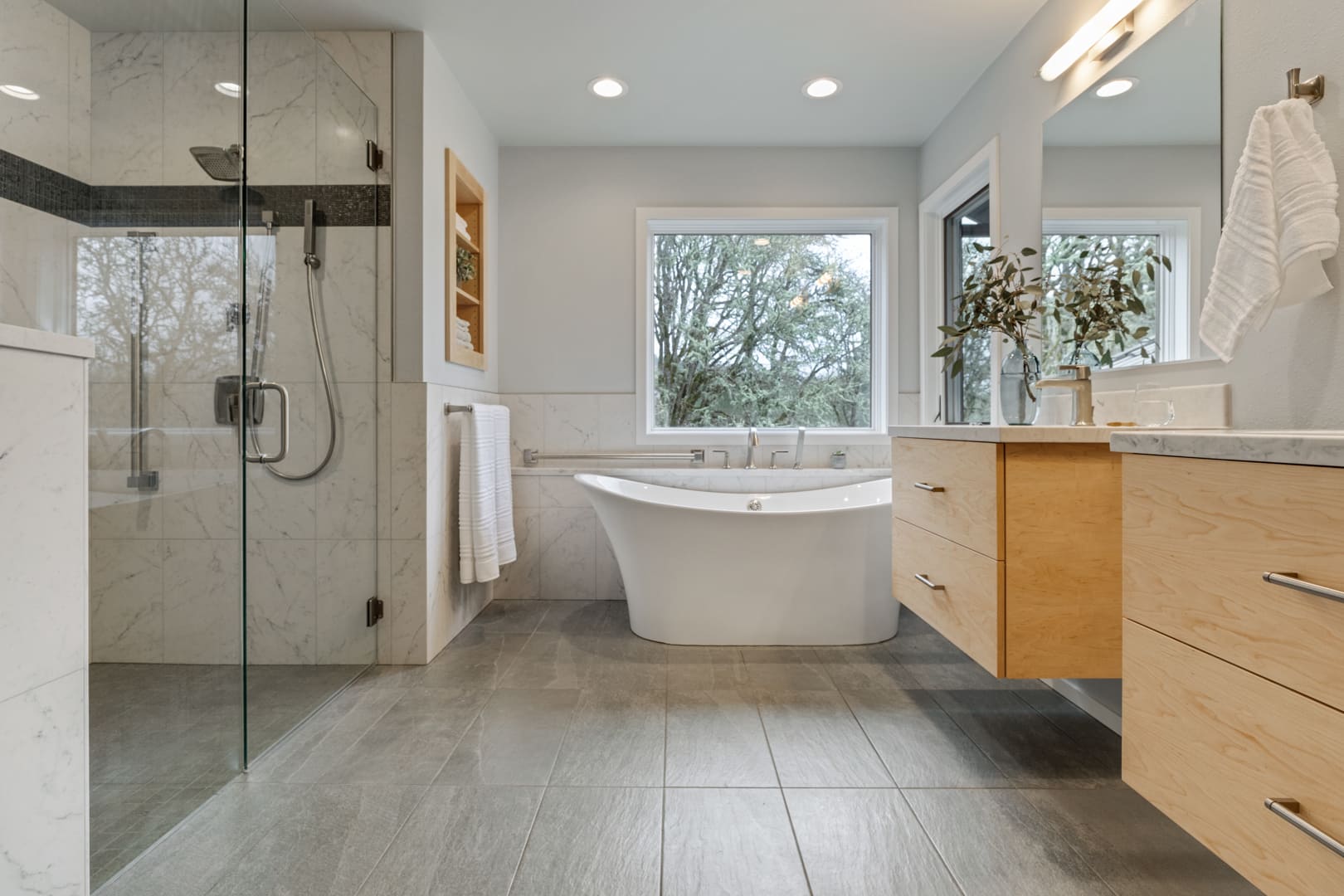 Slide bar left or right to see the project before and after.