Firefern Place
Kitchen Remodel

Small changes can lead to big results — and this petite kitchen remodel is proof! For this project, we didn't alter the layout, swap appliances, or employ a new color palette, but the transformation is breathtaking all the same. It's a lesson in interior design: sometimes you don't necessarily need to go bigger and newer; oftentimes, it's better to prioritize intelligent design and attention to detail, exactly as we did in this bright-white kitchen.
Drag the slider back and forth below, and you'll notice a few subtle design changes in this remodel. Check out the countertop. The criss-cross pattern has been replaced with a smooth, Caesarstone Frosty Carrina quartz alternative with a mitered, or seamless, edge. Remember when we mentioned intelligent design? Having a smooth countertop rather than an indented one makes cleaning the counters a breeze, meaning this kitchen functions just as swell as it looks.
Since the homeowners wanted a bright, energizing kitchen space, we decided to keep the all-white color palette going with a marbled white-gray backsplash. Formed from AKDO Carrara Bella brick mosaic tile and filled with silver grout, this backsplash provides an extra touch of sophistication while also making it easier to clean up any splashes or spills. We also installed an Elkay Luxe white double bowl sink, a Hansgrohe Talis faucet in Steel Optik finish, and a new gas range on the kitchen island.
Though each change we made for this kitchen remodel was relatively small, combined the effect is stunning. Sunlight glows off the fresh countertop and backsplash, plus the new fixtures make cooking and cleaning more enjoyable. Altogether, it's a beautiful, functional kitchen — one our clients will continue to love for a lifetime!
Photography: The Vine Studios
Before & After: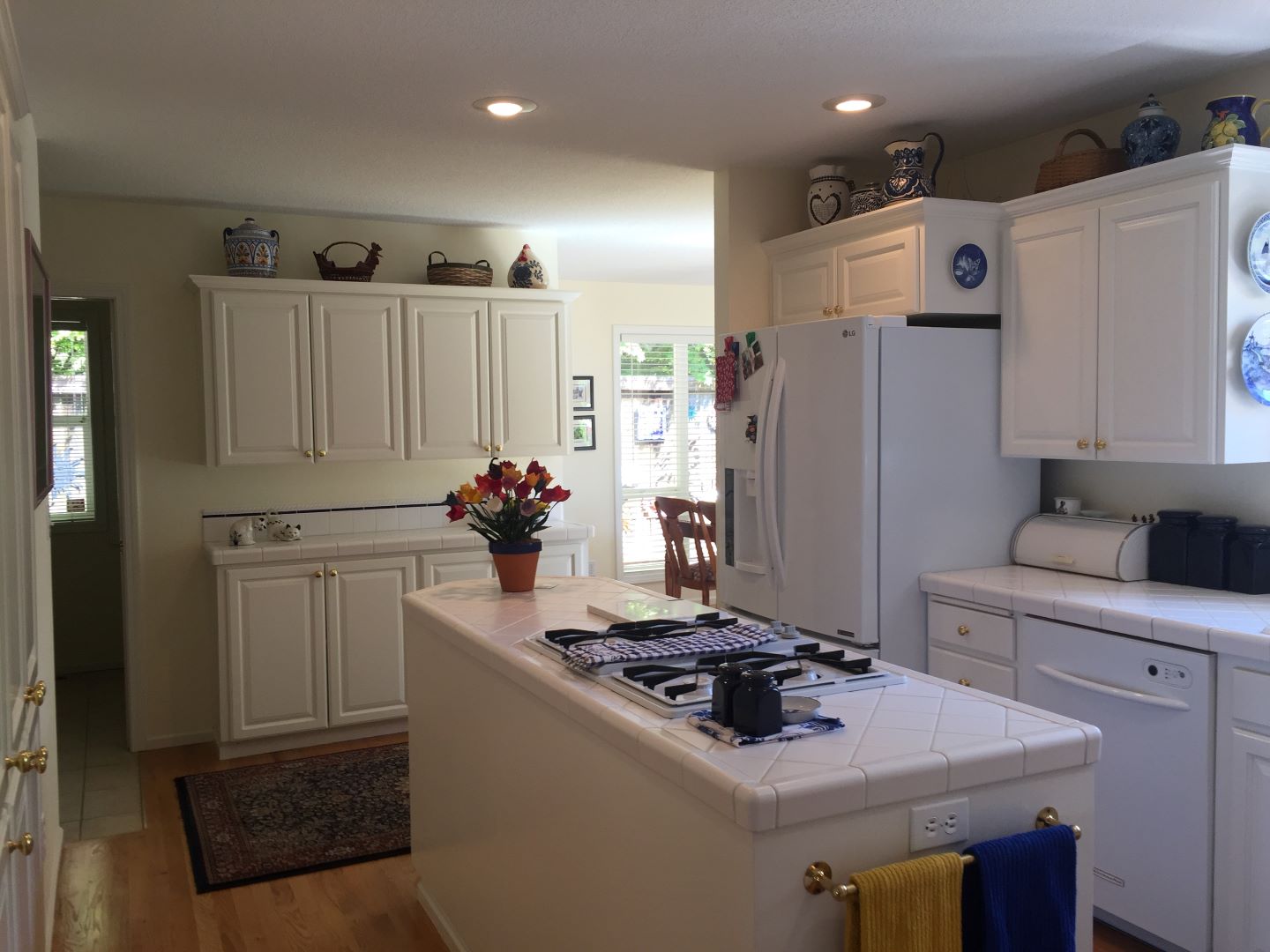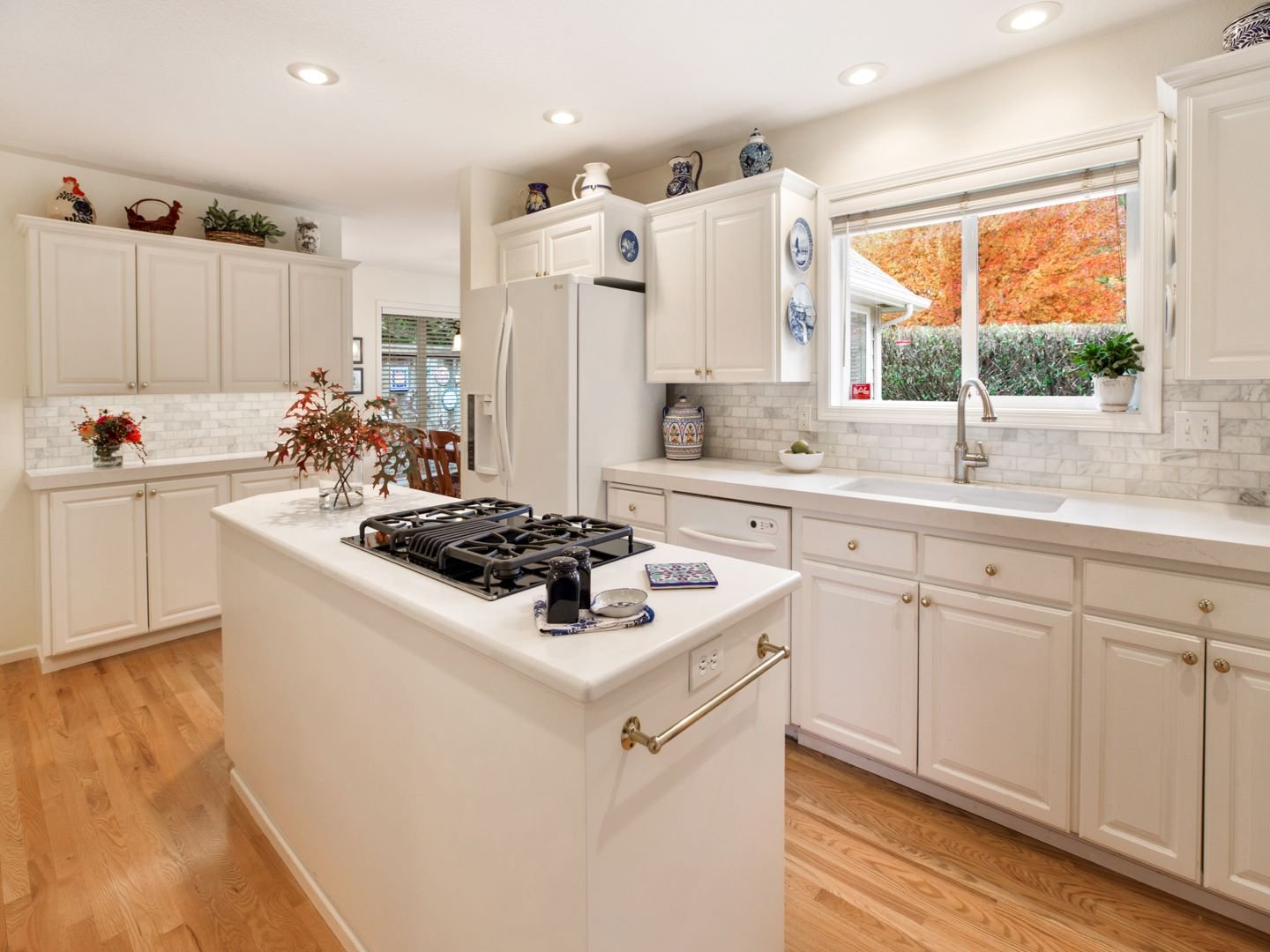 Slide bar left or right to see the project before and after.