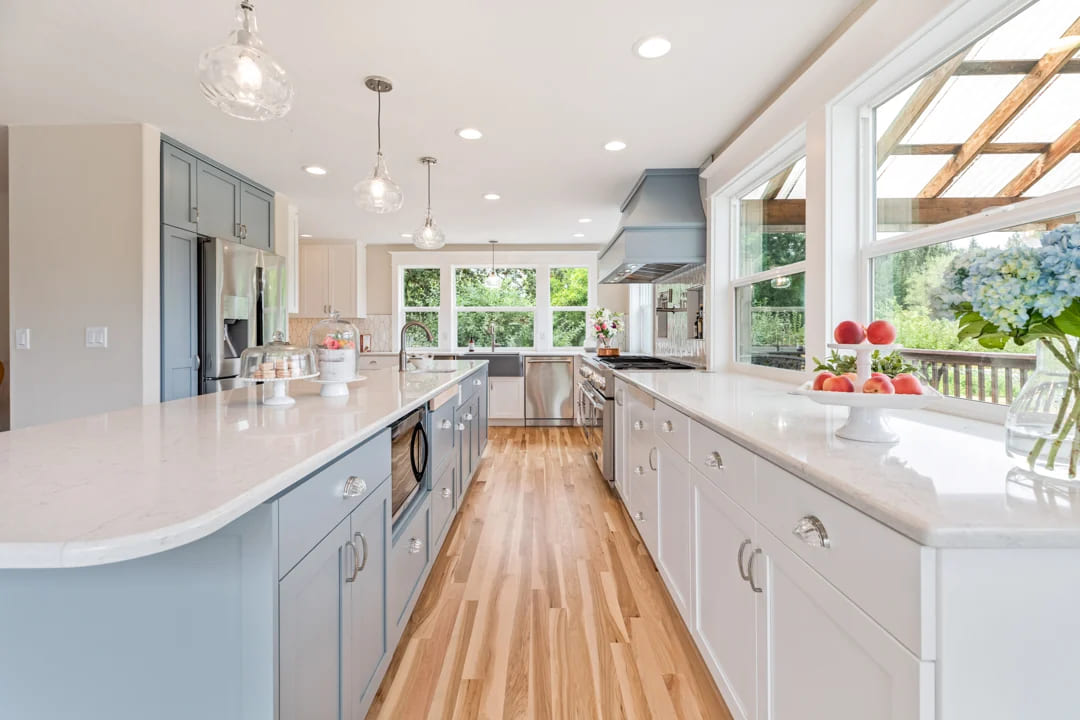 YOUR DREAM KITCHEN COME TRUE:
We want to help you design & build the kitchen of your dreams
Tim and Cathy Kimble love their location and neighbors. This is the home they raised their children in and made memories. Now empty nester's, the Kimble's knew a room addition and renovation would make their home a place they could live in and enjoy for many more years.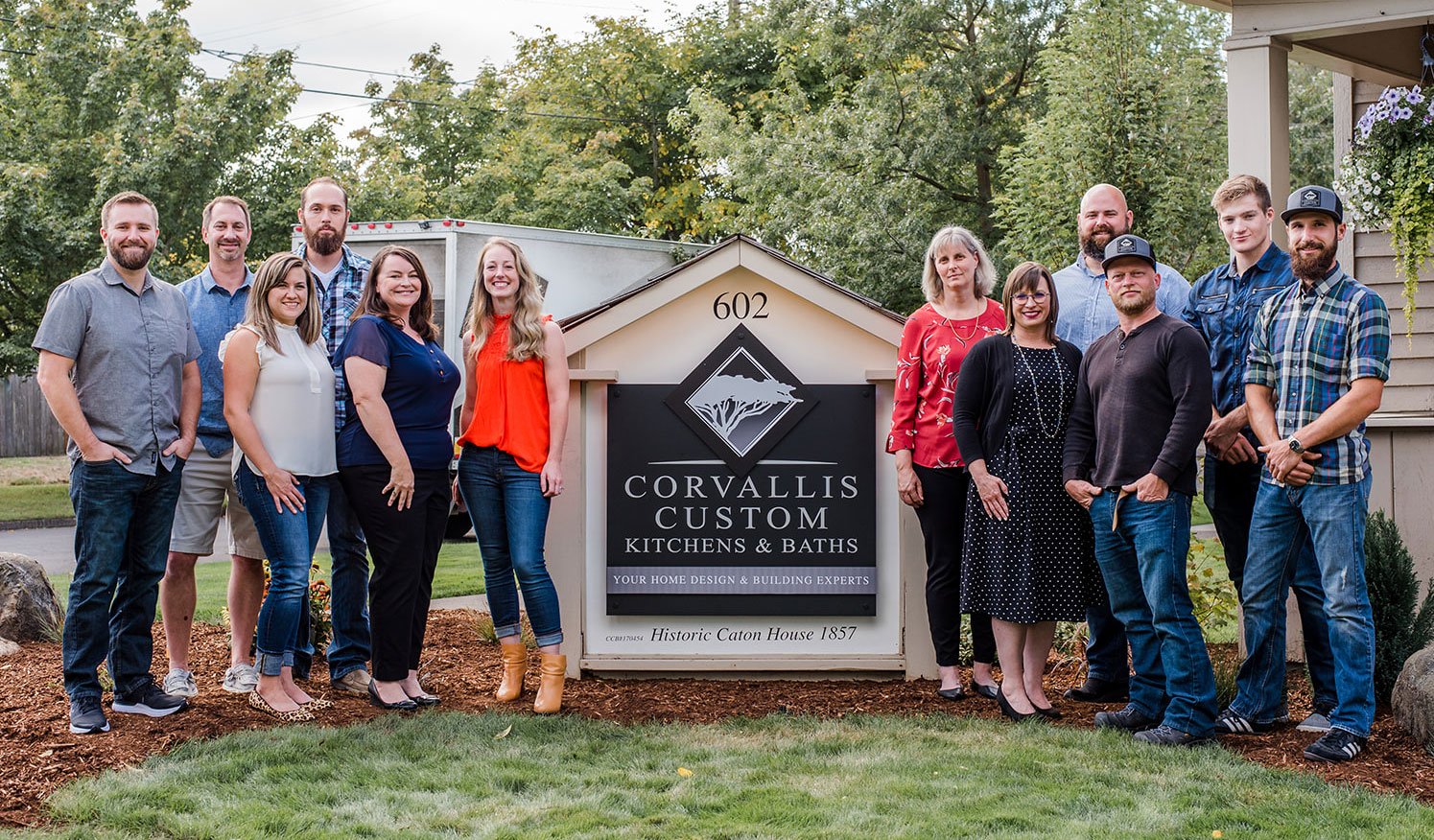 Tim's love of photography and music inspired the design for the room addition: a Studio dedicated to his favorite things. Cathy's now spacious sewing room (also used as a guest bedroom) gained a little more square footage, and the living room footprint grew and was reconfigured to create a more open and spacious feel. The original wood-burning fireplace was removed and a new energy efficient gas fireplace was built into the renovated living room. Not finding an example of the fireplace mantle design they wanted, Tim made a diorama to scale to show Ryan exactly how he wanted it built. We totally dig that!
A new guest bathroom was a must-have for this extensive room addition and renovation project. With out-of-town guest's staying with the Kimble's on a regular basis, they wanted to provide a "hotel experience" with a modern bathroom and walk-in tile shower.
What Tim and Cathy didn't want, also played as important of a role, as what they did want in their project design. Cathy's transitional style and love of clean lines shine in the finishing touches that complete this room addition and home renovation project so beautifully.
The exterior updates to the Kimble's home included new siding, windows, cultured stone, and concrete front porch and driveway. The best compliment they have received of their room addition and renovation is seeing people stop to look at their home. Many passers-by have commented that the Kimble's have the nicest house on their street.
Tim's favorite space, of course, is his studio. "I got everything I hoped for and more. The room addition turned out better than I anticipated." The living room is definitely Cathy's favorite. "The fireplace makes it inviting and comfortable. I sit there and look around and think, 'I'm pleased!' The newness hasn't worn off yet."
"If a picture is worth a thousand words, then a diorama is an encyclopedia." – Tim Kimble
We asked the Kimble's what their room addition project taught them. Their sage advice? Identify finishes in advance to help smooth the renovation process. Plan for the unexpected and be accessible to your contractor throughout the renovation. Most importantly, Tim and Cathy stressed how important good communication with us gave them confidence and peace of mind that we tackled challenges quickly and to their satisfaction during their room addition and renovation project.
---
Ryan is an experienced builder who takes pride in delivering exactly what is promised, on schedule and on budget. He sweats the small stuff so you don't have to. Schweitzer makes your room addition and home renovation smoother and more pleasant than you could ever imagine. You'll love the results!
KITCHEN REMODELS
Some of our past projects: